Remove the guesswork from Fuel Site Analysis
Kalibrate's Fuel Site Analysis provides in-depth analysis on any potential or existing gas station location to help you validate investment decisions – and set the most profitable strategies
Get your Fuel Site Analysis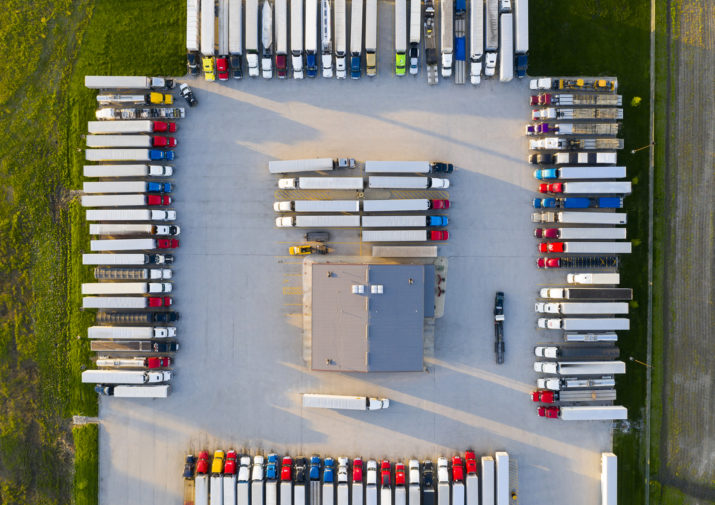 Inform your gas station decisions with dependable location, market, and consumer data
Kalibrate's Fuel Site Analysis provides a detailed report into your gas station sites, giving your business a complete view of customers, competitive landscape, store sales, and fuel volume potential. 
Why Kalibrate stands out
600K+
Fuel prices sent form our systems every day
1
Data science patent issued and 7 pending
331
average increase per site per week with optimization
1.9%
average volume increase after a 12 week test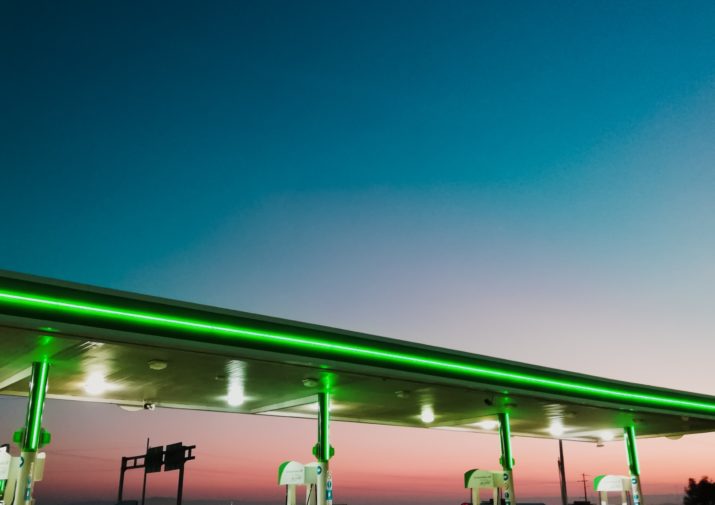 Reliable fuel volume and c-store sales projections

Buying, building, or refurbishing a gas station and convenience store requires multiple, high-stakes decisions. In such a competitive market, relying on gut feel can only get you so far — using data and robust evidence you can validate your choices and remove the guesswork from expensive investment decisions. This in-depth report analyzes every part of your existing or potential gas station and provides both gasoline fuel and convenience store projections based on a range of different approaches that you're considering. 

View projections against three or more different scenarios and tactics

 

Understand which combinations will yield the highest returns

 

Get reliable numbers to help finance discussions and oil company negotiations

 

Identify the locations with the most potential

Kalibrate's Fuel Site Analysis provides unrivaled, reliable data to fuel gas station decisions across the US and Canada.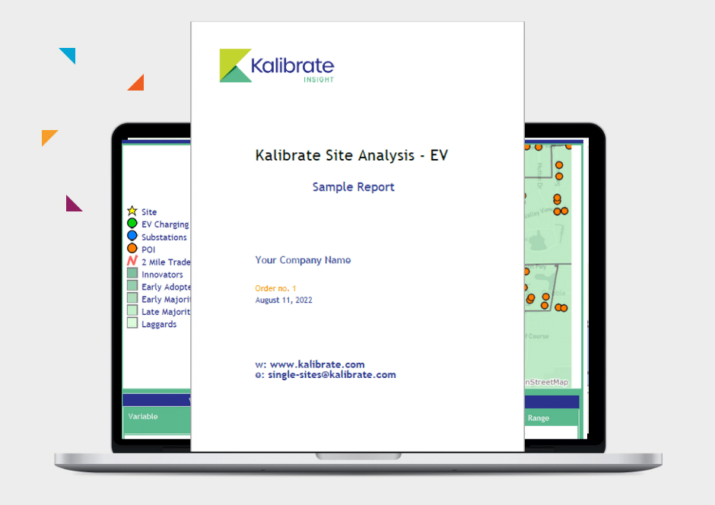 The EV Location Intelligence report

Anila Siraj, Head of Alternative Fuels at Kalibrate, recently hosted a webinar about The Electric Evolution report and how it can be used for to inform your EV strategy.

Kalibrate's Single Site Analysis now includes vital steps to help you start your EV journey. Our new EV Location Intelligence report, which can be bought stand alone or alongside our Single Site Analysis enables you to answer your most pressing EV charger questions, such as:

Should I consider investing in EV charging facilities at my site?
Who would I be competing with on EV?
Which of my sites offer the best potential for EV charging?
What are the current adoption rates in my area, and how are they projected to change in the future?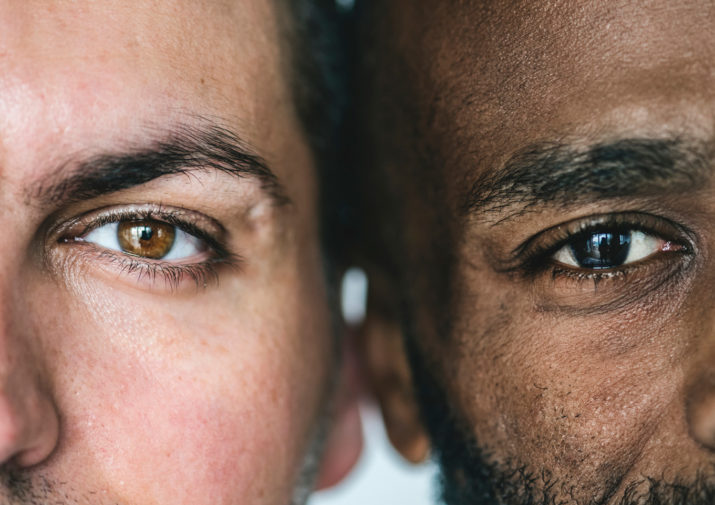 In depth, specific, customer insight from mass mobile data

Get unrivaled insight into visitors to any gas station to increase your understanding of who your customers are, when they come, and where they come from.  

View anonymized visitor home locations and lifestyle segments to get a better understanding of who your customers really are

 

Understand where your customers travel from and where your trade area

really

is

 

See where they stop before and after visiting your gas station to better understand customers' behavior and needs 

 

Is yours a new to industry site? You can run this mass mobile analysis on any existing physical location of your choice. Analyzing customers for a nearby competitor site, or complimentary store near your new site to gain an understanding of your potential customers before you set your overall site strategy.

Learn more about the Mass Mobile Data report here!
Validating decisions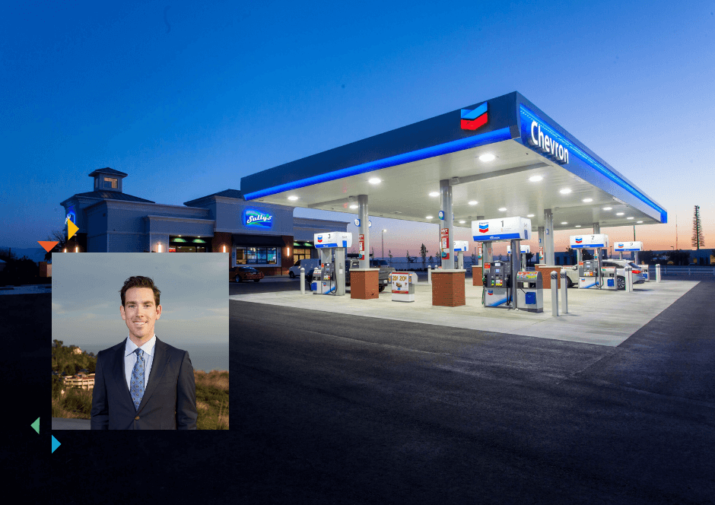 Validating gas station decisions with scientific data
""Historically we would rely on our inherent knowledge and experience to form the strategy for a potential new site, but we didn't have access to science or hard data to validate our business plans — until we found Kalibrate.""
Vincent Sullivan
VP of Marketing and Sales
Fuel Site Analysis industry insights
Ready to learn more?
Speak to the Kalibrate team to discuss the potential of your gas station and find out how Kalibrate's Fuel Site Analysis can help to validate expensive gas station decisions and inform you to set the most profitable strategies.  
Frequently asked questions
Kalibrate's Fuel Site Analysis uses a mathematical model, built on the principles of AI and machine learning, to forecast volume for a single gas station. The site can be either vacant land, or an existing location that you want to make major capital changes to.

In order for the model to make the volume projections, we need to know how the area is currently being served in regards to the consumers' gasoline and convenience store needs. 

This data is collated and assigned to a network planning specialist who will build a database that portrays the area as it exists today. 

We are then able to run tactics, or "what if" simulations, and the model will forecast based on the strengths and weaknesses of your competitors' locations, your location, and the traffic and demographics you share. 

We first understand where the sites are located, which will tell us whether we have existing location data for the sites in that trade area or if we need to send a surveyor out.

If we have existing information, we will ask you to fill in a form telling us which simulation scenarios you would like to model.

If we do not have the data we will send a surveyor out to the field, to visit your site and collect information on all gasoline and convenience store locations around your site. We also collect traffic information and demographic information, and the surveyor will speak with you and agree the best scenarios to run. 

No, we don't actually count cars. That would be very time-consuming and costly for our clients. Kalibrate is home to the most comprehensive, accurate, database of traffic data in the US. It combines AADT data with connected car data to provide reliable and granular traffic information.

If you have access to traffic studies, or have taken your own traffic studies, and would like to share them with us, we can incorporate them into the study as well. 

We receive updated census information on an annual basis. Our model considers several factors such as the number of households in the area, median household income, number of employees, breakdown of population by gender, age distribution, and ethnicity. 

The mass mobile data (MMD) report provides information on your specific site visitors. It is not an overview of the entire area demographics. It provides detailed lifestyle information on people that enter a geo fenced location.   

No. Customers privacy is protected and mass mobile data will not provide you with personal data that can be linked back to any one person. Instead it tracks the movement of devices and provides geographic, demographic, and behavioral data for visitors to your store. Giving you unrivalled insight into the types of customers you're attracting.  

  

Yes, MPSI is now Kalibrate. In 2011, MPSI was acquired by a company called KSS Fuels. KSS Fuels was known as the leader in retail fuel price optimization systems but did not have a site evaluation or network planning tool.

The acquisition of MPSI enabled KSS Fuels to create a more comprehensive offer for our customers. About a year after the acquisition we changed our name to Kalibrate, which we felt was a more reflective name to describe both what KSS Fuels and MPSI offer together.

We have been doing network planning and fuel site evaluations for decades, and have extensive experience in network planning, machine learning, and volume/sales prediction methodologies. 

Please get in touch so we can tailor a proposal and quote to your needs.

There are discounts available through schemes with major oil companies who encourage their marketers to complete Fuel Site Analysis studies.  

Absolutely. The two reports can be provided together to give you a complete view of your visitors and site potential to inform your future choices. They can also be requested separately to provide specific answers to your business challenges.  

Speak to the team today to discuss which report best suits your needs. 

If we have data in-house, we can typically deliver the results to you within 10 to 20 working days. We offer an expedited service at an additional cost. If we have to send a surveyor to the field, it may take a little longer, depending upon our schedule at the time you sign your agreement. 

Kalibrate's Fuel Site Analysis allows you to run up to four simulation scenarios, outlining what you plan to build, or do, at your site. 

We refer to these scenarios as "tactics". An example of a tactic would be "What if I build a facility with 10 fueling positions, a 3,600 square foot convenience store, open seven days a week, 24 hours daily?" 

The result will tell you the volume you can expect if you build the facility as you have outlined. You can run any combination of simulations — for example, varying the number of pumps, size of store, the brand — and the model will forecast volume for those scenarios. 

By doing this, you are able to see, for example, the size of store or number of dispensers, that will work best, so you don't overbuild or under build for the area. 

Our experienced analysts can help explain the data within the report to ensure you understand the insight — but ultimately the decisions are yours to make.  

We have a machine learning based predictive model that produces the forecast. Some of our competitors forecast using human knowledge. Our model is a demand-based consumer behavior model that reflects how consumers are behaving in a given market, or area. Each year, we commit a significant amount of our resources to technology, data science, and software development to make sure our models are forecasting accurately.

 

Our decades of experience within this field surpass that of any other competitive offerings available in the market today.

 

We have the capability to have experienced boots on the ground at every location.

 

We enable clients to analyze multiple scenarios so they can see what will work out best at their unique location.

 

Every single Fuel Site Analysis report incorporates expert opinion from our team of network planning specialists.

 

Yes. If your study requires a survey, the surveyor will call you a few weeks in advance to arrange a visit. During this visit, you will share your tactic information for the four simulation scenarios you want us to run.

The results are provided to you electronically. You will receive a written report that you can take to your investors if needed. 

You can also share it with a major oil company if you are trying to fly their brand and want to show them how Kalibrate's model expects their brand will do at that location. 

The report will contain the volume projections for the various simulation scenarios you requested, as well as a Competitive Impact Report. 

This report will show how much volume the model forecasts for your site, which competitors you are impacting the most, and how much volume you are taking from your competition. 

We will also provide a demographic report showing the characteristics of the trade area around your site. 

Additional reporting elements are available on request, as part of our premium report offer.