Validating gas station decisions with scientific data
"Historically we would rely on our inherent knowledge and experience to form the strategy for a potential new site, but we didn't have access to science or hard data to validate our business plans — until we found Kalibrate."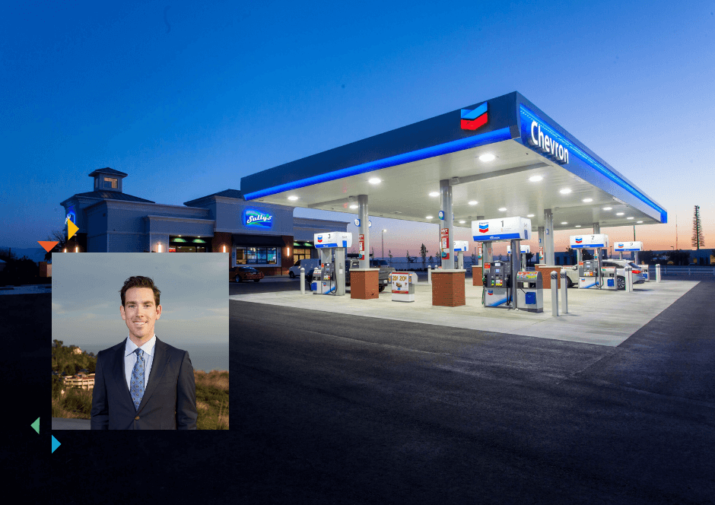 Sullivan Petroleum Company, LLC is the ChevronTexaco marketer and distributor for Bakersfield, California. As a family business they have adapted and grown over the years and they now own and operate seven sites, with an eighth under construction. As an established and trusted ChevronTexaco marketer they are often called upon to share their experience and expertise with other gas station owners who are looking to build or rebrand in their area.
Vincent Sullivan, VP of Marketing and Sales has come to rely upon Kalibrate's Single Site Analysis reports to help him assess the potential of new sites, both as an owner operator, and a distributor.
_____________
The challenge
Sullivan Petroleum has been operating in the fuel industry for almost 60 years, so they have a wealth of experience to lean on when creating the strategy for a new site.
"Historically we would rely on our inherent knowledge and experience to form the strategy for a potential new site, but we didn't have access to science or hard data to validate our business plans — until we found Kalibrate."
As distributors as well as site owners, Sullivan Petroleum needs to be aware of the impact that a new site could have on fuel volumes and store sales at their existing sites, as well as their customers' sites, so they can assess their net potential business gains.
The solution
"We go to Kalibrate right at the beginning of the process when we're assessing potential new sites. We want to be able to see what the gallons and store sales are likely to be so we can determine the viability of the site before we move forward with the project."

"We normally have a solid idea of our plans for a site, but rely on Kalibrate to provide the science to validate those decisions. If a report comes back with lower volumes than we'd anticipated, we'd adjust our strategy based on the data and analysis that Kalibrate provides."

"The process of getting the analysis done is really easy. We've been dealing with Marianne Hillhouse for years and we'll give her a call to get the process started. The team at Kalibrate is always completely upfront with us and let us know how quickly we can get the report back, as well as what's going on at each stage."
The results
Once the Single Site Analysis is delivered, it is utilized in the tactical decision making across the company.
As the VP of Marketing and Sales, Vincent is focused on the projected throughput of gallons, and how that changes for each different scenario. Supplying multiple sites in the local area means that the impact on nearby sites is also extremely important to Vincent and Sullivan Petroleum. The report allows them to select the best outcomes for the proposed site, without causing a detrimental effect on other owned or supplied sites.
Other departments and key players at Sullivan Petroleum Co. also utilize the Single Site Analysis to provide information for their own departments. The General Manager of Stores has a vested interest in the results of the report as he can see the impact on store sales for each scenario — and as a team they decide on the best strategic solution.
The report is also used to facilitate funding discussions:
"We always provide the full Kalibrate report as part of our package when applying for funding. Having a secondary study completed on the location helps to validate the forecasts and projections we submit — and we've never had any questions back after providing the report. The Single Site Analysis absolutely helps us to secure funding."

"There isn't one section of the analysis that outshines the others, the entire package is fantastic. It's very in depth. It gives you an analysis of the competitors in the area, estimated gallons, and estimated store sales. You get the full picture of how everyone is performing around you and how you'll perform as well."

"The cost is relatively small compared to the return it provides. It's a small initial investment that gives you an invaluable foresight on what your station's profitability could be. We rely on the Single Site Analysis reports ourselves, and we also encourage all of the sites we work with to get reports completed prior to investing in new sites. This ensures that both us as a distributor and them as a retailer know how well the site is projected to perform."
Ready to start your journey to better decisions?
Complete the form and a member of the team will be in touch to discuss your organization's requirements.