Facilitating gas station acquisition and branding negotiations in Southern California
"The oil companies view the Single Site Analysis favorably and it helps me better identify the available deals. They are far more open to negotiations when presented with the plans and projected fuel volumes based upon those plans."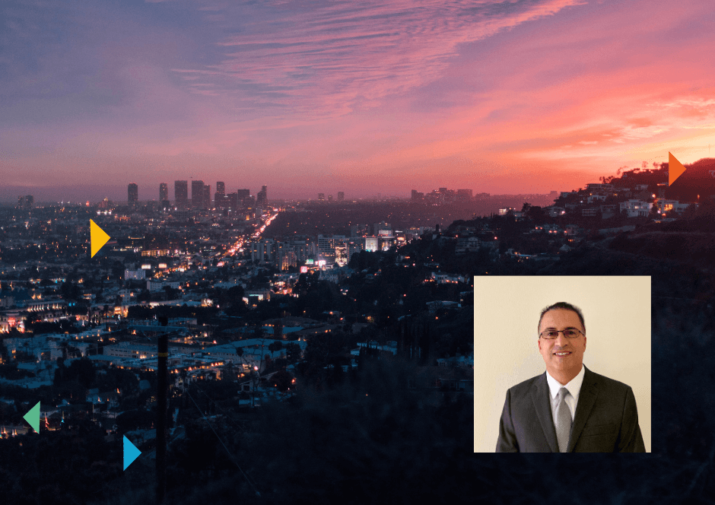 Gaby Jabbour, of GNC Properties Inc. owns and operates a number of businesses in Southern California. He runs a combination of gas stations, convenience stores, and car washes under several different brands including Arco, AMPM, Shell, Circle-K and others. With two more sites being added to his portfolio in 2021, Gaby has come to rely on the insights provided in Kalibrate's Single Site Analysis reports.  
_________________________
The challenge
When planning to add a new site to his portfolio, Gaby is faced with a number of decisions — each of which can impact his business in different ways. His existing sites operate underneath different brands but choosing which brand will work best for each new site takes more than just gut feel.
Making good decisions requires information about the potential future of a business. Gaby needs to understand future fuel projections and make decisions that are based on more than just today's market to secure the future success of the site. 
The solution
I first worked with Kalibrate over 15 years ago, back when the company was operating as MPSI. They provided a report for my very first site and I have come back to them multiple times since. I always work on my own strategies and projections when assessing the feasibility of a new gas station, but I rely on the Single Site Analysis to provide dependable data to back it up.
Kalibrate's reports provide Gaby with different fuel volume projections for different brands. He can then review what he's being offered by each brand and use the volume projections to assess which is best for each gas station, not just based on today — but the best decisions for the future, given the identified characteristics of that particular site.
The impact of brand is very difficult to project. Without these Single Site Analysis reports there is a lot of vital data that just wouldn't be easily accessible to me.
Gaby requests a Single Site Analysis for every site he acquires.
The price of the study is completely justifiable when investing in a new site. What Kalibrate offers is very unique and the data is absolutely dependable.
Having built strong businesses with different brands, getting approval from the oil companies is less of a challenge — especially if they are presented with Kalibrate data, which the oil companies have come to recognize. 
The reports help facilitate negotiations and add value to any site evaluation. 
The oil companies view the Single Site Analysis favourably and it helps me get to the best available deal faster. They are far more open to negotiations when presented with the plans and projected fuel volumes based upon those plans.
Kalibrate's Single Site Analysis can be used to evaluate existing sites as well as new–to–market sites. Gaby has recently completed a new study to assess a 15 year old site located in Sylmar, California, as his contract was coming to an end. 
I always recommend Kalibrate's analysis to others in similar positions simply because this information is so important to our decision making. This sort of data just isn't available elsewhere.
Ready to start your journey to better decisions?
Complete the form and a member of the team will be in touch to discuss your organization's requirements.