Instant, accurate market insights for Tri Star Energy
With Kalibrate Planning, we can feel confident knowing that if it's saying we can do something, we will be able to do it. That's how we assess our sites when we're running our ROI analysis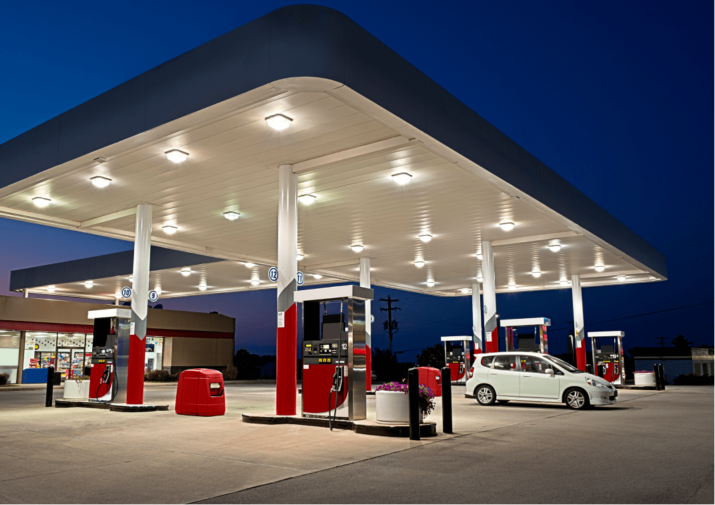 About Tri Star Energy
Tri Star Energy is a Tennessee-based company that has been operating in the retail convenience and fuel market since 1925. As a large private company, it has around 100 locations on its fuel retail side, another 250 or so wholesale partner sites, and a commercial side of the business for smaller fuel requirements.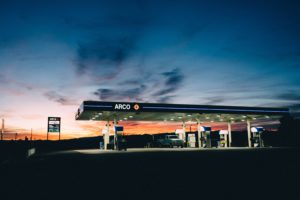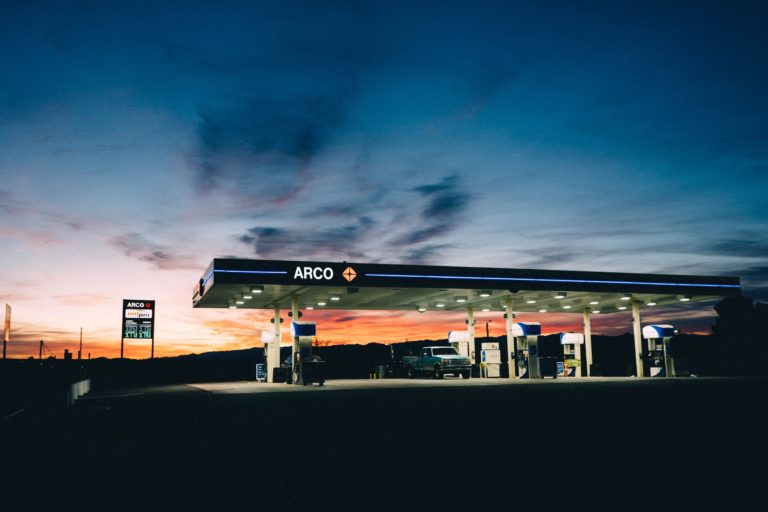 In recent years, the company has grown tremendously from a Nashville businesses to cover six more states, including Alabama, Florida, Georgia, North Carolina, and Kentucky. Now Tri Star Energy enjoys the sought after reputation of a Shell-branded fuel retailer, and has two well-recognized brands in on its retail side—Twice Daily and White Bison Coffee, with a third brand in the pipeline.
The Challenge
Tri Star Energy is a growing company, making regular site acquisitions and purchases to develop its fuel network. But when it came to initial site analysis and assessing potential investments, the biggest hurdle was speed of information.
In the 70s, 80s and 90s, Tri Star Energy's site surveys were done manually which was incredibly time consuming. Later, they improved their planning process by partnering with MPSI but even then it would take up to five weeks to get a location survey report back. The business would find a potential property or site, but oftentimes the potential site/property would already be acquired by the time they received the analysis report.
In that time, the investment potential could have passed, or a competitor had already seized the opportunity.
How does Kalibrate Planning help?
"Previously, we'd request a survey and it would take three, four or five weeks to get a report back on one or two locations. That's just the way it was. Fast forward to using the Kalibrate Planning tools and the capability to do it ourselves in-house; now we can take a location, plug in all the facts and get a report back within minutes. It's a light and dark difference."

Bill Kimbro, Owner Kimbro Oil Company
Tri Star Energy now has access to the Kalibrate Planning tools in house which means it can run as many assessment reports as it likes. Better still, it receives the key information in minutes. With such swift access to data, the company uses the tools for a number of business scenarios:
1

Site selection
As Tri Star Energy grows its business, it looks for strategic opportunities to build new sites. Naturally, the company wants to know what volumes these sites have the potential to bring. The information delivered through Kalibrate Planning helps Tri Star Energy run ROI analysis and decide whether an investment is sound and meets internal economic hurdles.
2

Routine surveys
Tri Star Energy also uses Kaibrate for its routine surveys every other year. It gives the business a chance to see how the market has changed; who is entering the market, who is leaving, who is doing well and who isn't, including themselves.
3

Benchmarking
Kalibrate Planning is an incredibly useful tool for benchmarking the Tri Star Energy sites within a certain market or its own network; it allows the business to see whether its sites are getting more or less than their share of volume, understand who their real competitors are and how they are performing in the market.
4

Assessing new markets
Tri Star Energy uses Kalibrate to intricately survey new markets. This gives the business full transparency on who the key players are in that market, and whether there are opportunities to succeed in that space. Once it has surveyed that particular market, Tri Star Energy also can use Kalibrate Planning for new site selection.
"With Kalibrate Planning, we can feel confident knowing that if it's saying we can do something, we will be able to do it. That's how we assess our sites when we're running our ROI analysis."

Eric Stokes, Senior Director of Finance at Tri Star Energy
5

Preventing cannibalization

Tri Star Energy is incredibly concentrated in the mid-Tennessee area. Anywhere the company considers placing a future site is very likely to impact at least one of its other sites in some way. Kalibrate's planning solution allows the company to run analysis on the area and determine whether the impact will be too great to make the investment or acquisition financially viable.
6

Tying up real estate
Finally, the Kalibrate Planning tools help Tri Star Energy run 'what if' scenarios and projections on potential locations. That means the business can confidently reserve a high-potential location whilst the more detailed analysis and due diligence is carried out.
Tri Star Energy even uses the tool to remove potential purchases from competitors; it can assess and purchase a directly competing location, without developing it as a fuel site. Instead, the company buys the desirable land, puts it back up for sale but with deed-restriction against the use of fuel.
"I really like having a tool that can help me—it provides a high level of comfort, knowing that I'm being a good steward of the company's resources. It gives me a process to follow, so you know you're not making emotional decisions. Kalibrate Planning raises the bar."

Eric Stokes, Senior Director of Finance at Tri Star Energy
Tri Star Energy attributes both saved costs and business growth to Kalibrate Planning insights across its network of fuel sites.
Kalibrate Planning is so integral to Tri Star Energy's planning processes, every single one of its 55 Twice Daily sites have gone through the tool. Now it's even being using across the wholesale network to boost their businesses.
Thanks to the detailed site analysis outputs, the business has passed on potential investments that simply didn't receive the volume it needed to cover capital expenditure. It's also protected itself from the competition, and used key insights to understand which fuel retailers to pay closest attention to.
"The biggest benefits of Kalibrate Planning? The projection of sales and its accuracy of competitor gallons. It allows us to be agile and fast. We feel so comfortable with the reports, we're prepared to hang our hats on them. It's high comfort versus gut check. Now we're accomplishing our cost of capital and return thresholds."

Bill Kimbro, Owner Kimbro Oil Company
Ready to start your journey to better decisions?
Complete the form and a member of the team will be in touch to discuss your organization's requirements.