Kent Group Ltd is now Kalibrate
Fueling better decision making in Canada — Kalibrate's Decision Suite is Canada's platform for success in fuel and convenience retail. Create robust strategies to deliver real-time results with our data, software, analytics, and consultancy expertise.
Watch our video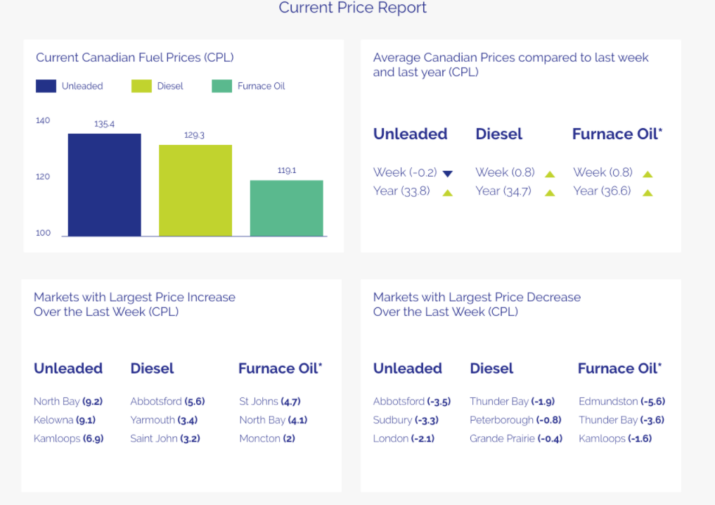 Canadian petroleum price data

Kalibrate offers an extensive database of current and historical petroleum retail prices, wholesale prices, refiner and marketer gross margin analysis, taxation histories and crude oil postings in Canada.

Analyze Canadian pricing analytics through

Pump price survey data
Current price reports
Margin reports
Price timelines
Benchmark reports
Powerful business intelligence data for fuel retailers who want to gain market share.
Kalibrate Market Intelligence provides granular detail on competitor performance allowing businesses to make better informed decisions. 
Create clarity around market and competitor activity, so you can act and react accordingly. Kalibrate Market Intelligence provides unparalleled insight into market dynamics, allowing you measure the success of your strategic, operational, and tactical decisions, and to build a stronger brand and more resilient business. Trusted by Canada's major fuel companies, Kalibrate Market Intelligence brings you: 
Accurate volumetric and pricing data for the Canadian market

 

Powerful 

a

nalytics to explore and interact with that data

 — 

create visualizations, and 

generate insights

 

The ability to understand market trends and

 to

 empower your decision 

making

 
Analyze any part of Kalibrate's vast Canadian data set
Discover sales volumes by fuel grade for any location.
 — from one single gas station to a full municipality.  
All market sites are refreshed at least quarterly. This data is accurate, complete, and verifiable — fuel volume data is collated from site visits to over 7,000 fuel and retail outlets in over 370 markets across Canada. Kalibrate's data is trusted by the major Canadian fuel companies, who all contribute to the growing fuel retail data set. Vast amounts of fuel retail data is available through Kalibrate's Custom Market reports which can be used to: 
Understand fuel volumes sold in a specified area

.

 

Provide accurate fuel volumes to 

support site evaluation

 

Generate a deep insight of your competitive landscape

 
or use the button below to send us your requirements
Daily pump price survey and fuel price data
Canadian pump price survey.
This extensive database of Canadian retail fuel prices allows you to analyze current and historical retail prices, wholesale prices, refiner and marketer margins, taxes, and crude oil prices.  
This data is funded by the Government of Canada and is available to view as online graphs, or to download as an excel file. Get access to: 
Daily Pump Price Survey (DPPS)

 

Pricing 

a

nalytics

, including benchmarking, margins

,

 and timelines

 

Current price reports

 
This data also supports the analysis available from Natural Resources Canada (NRCAN) 
Canadian insights
Access insights on the fuel retail market in Canada.
Data intelligence
Canadian 2020 National Retail Petroleum Site Census — Executive summary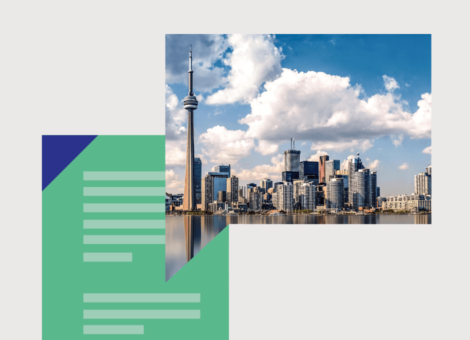 Contact our Canadian team to see how Kalibrate could fuel better decision making for your business.
With a global footprint and a local presence, we know the fuel and convenience landscape in your market.
Whether you want to analyze local and national data, drive customer volume, optimize margin, evaluate and respond to the competition, or perfect internal processes, we can help. We'll create the right combination of data and technologies to answer the questions you have.
Complete the form to get in touch.
Our address is:
500 South Street, Suite 11
London
Ontario
N6B 1C3
Phone +1 833 601 5981
Please note: Due to the COVID-19 pandemic, all Kalibrate colleagues are working from home.
Why Kalibrate stands out
50+
years taking the risk out of decision making
200K+
network planning decisions globally every year
70+
countries operated in worldwide
300+
fuel and convenience retailers served
60%
of the majors price with Kalibrate
7
patent pending AI algorithims
60%
proprietary data going back over 40 years