Kalibrate Canada: driving data excellence
Fueling better decision making in Canada — Kalibrate's Decision Suite is Canada's platform for success in fuel and convenience retail. Create robust strategies to deliver real-time results with our data, software, analytics, and consultancy expertise.
Watch our video
Powerful business intelligence data for fuel retailers who want to gain market share.
Kalibrate Market Intelligence provides granular detail on competitor performance allowing businesses to make better informed decisions. 
Create clarity around market and competitor activity, so you can act and react accordingly. Kalibrate Market Intelligence provides unparalleled insight into market dynamics, allowing you measure the success of your strategic, operational, and tactical decisions, and to build a stronger brand and more resilient business. Trusted by Canada's major fuel companies, Kalibrate Market Intelligence brings you: 
Accurate volumetric and pricing data for the Canadian market

 

Powerful 

a

nalytics to explore and interact with that data

 — 

create visualizations, and 

generate insights

 

The ability to understand market trends and

 to

 empower your decision 

making

 
Analyze any part of Kalibrate's vast Canadian data set
Discover sales volumes by fuel grade for any location.
 — from one single gas station to a full municipality.  
All market sites are refreshed at least quarterly. This data is accurate, complete, and verifiable — fuel volume data is collated from site visits to over 7,000 fuel and retail outlets in over 370 markets across Canada. Kalibrate's data is trusted by the major Canadian fuel companies, who all contribute to the growing fuel retail data set. Vast amounts of fuel retail data is available through Kalibrate's Custom Market reports which can be used to: 
Understand fuel volumes sold in a specified area

.

 

Provide accurate fuel volumes to 

support site evaluation

 

Generate a deep insight of your competitive landscape

 
or use the button below to send us your requirements
Daily pump price survey and fuel price data
Canadian pump price survey.
This extensive database of Canadian retail fuel prices allows you to analyze current and historical retail prices, wholesale prices, refiner and marketer margins, taxes, and crude oil prices.  
This data is funded by the Government of Canada and is available to view as online graphs, or to download as an excel file. Get access to: 
Daily Pump Price Survey (DPPS)

 

Pricing 

a

nalytics

, including benchmarking, margins

,

 and timelines

 

Current price reports

 
This data also supports the analysis available from Natural Resources Canada (NRCAN) 
Tailored engagements to address business-specific challenges
We are downstream petroleum specialists. All ongoing and project-specific consulting work relates to the petroleum industry. On a day-to-day, year-to-year basis, we keep abreast of the issues, trends, and developments in this industry.We have particular expertise in petroleum pricing economics.
We have extensive in-house petroleum-related data and reference resources to call upon in the course of our project work, and we are intimately familiar with a wide range of external resources.
Petroleum price forecasts
Demand forecasts
Site projection reports
Custom petroleum newsletters
Annual Retail Site Census Report – 2022 currently for sale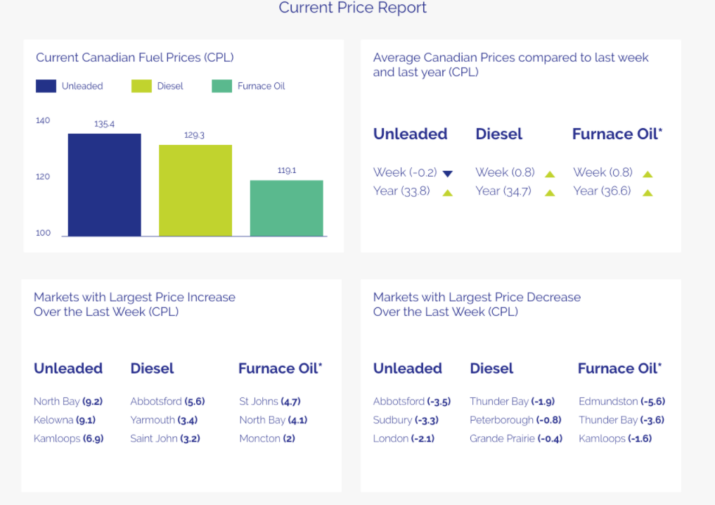 Canadian petroleum price data

Kalibrate offers an extensive database of current and historical petroleum retail prices, wholesale prices, refiner and marketer gross margin analysis, taxation histories and crude oil postings in Canada.

Analyze Canadian pricing analytics through

Pump price survey data
Current price reports
Margin reports
Price timelines
Benchmark reports
Canadian insights
Access insights on the fuel retail market in Canada.
Data intelligence
Canadian 2022 National Retail Petroleum Site Census — Executive summary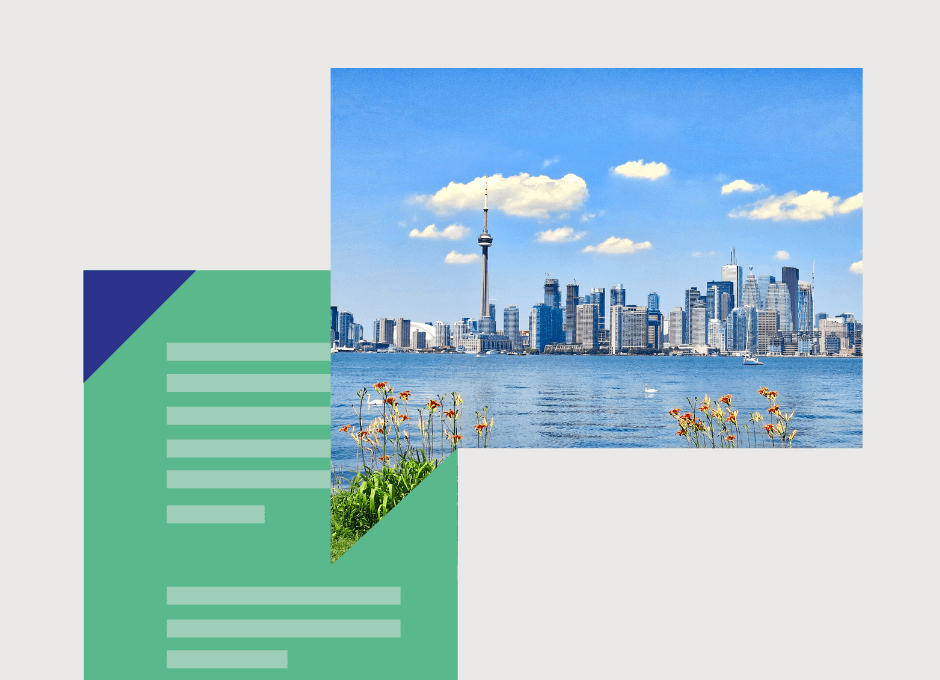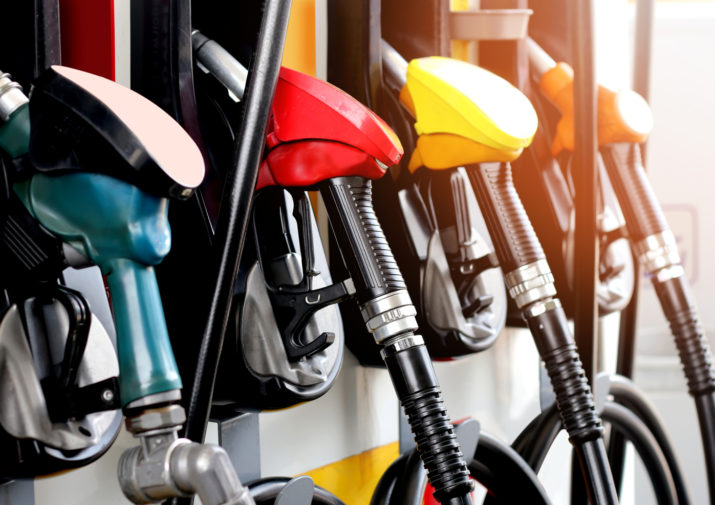 Actionable analytics from Kalibrate Market Intelligence

Kalibrate Market Intelligence is a complete competitor data set, essential for anyone with an interest or investment in fuel retailers in Canada. 

You may know how your sites or network are performing, but how well do you understand your true market position — and where your potential lies — without a view of the competition.  

Kalibrate Market Intelligence provides current and detailed operational awareness and empowers effective responses to changing market dynamics. 

D

ata and analytics that give you clear insight into

 market dynamics and

 competitor activity, so you can act and react 

accordingly

 

Better data 

to 

inform better decisions 

and 

support site success, brand performance

,

 and overall 

profitability

 

Understand 

your market position

, site

–

by

–

site, and at a brand level, to effectively enhance that 

position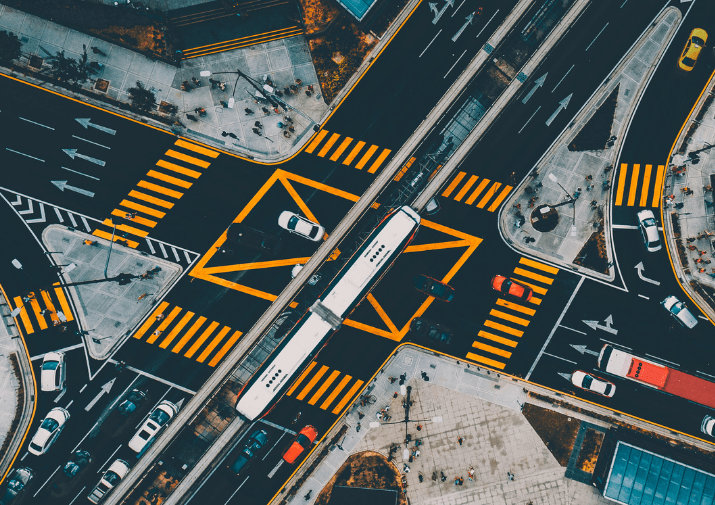 Custom market reports

Custom market reports let you analyze specific datapoints from Kalibrate's unrivaled fuel retail data set. Focus in on the data that reflects your specific needs, including level of granularity, chosen geography, or specific time period. 

These reports provide you with analytics for any specified location within Canada, whether that's a single gas station or a full municipality. Custom market reports can provide the specific insights you need. 

F

uel volumes

 

Operational fuel retail data

 

Ancillary services, such as 

convenience stores and QSRs

 

Trade area analytics

 

Spot r

etail

 pricing

 and 

grade

 differe

ntials

 

Use the Site Select tool to make your selections or use the button below to send us your requirements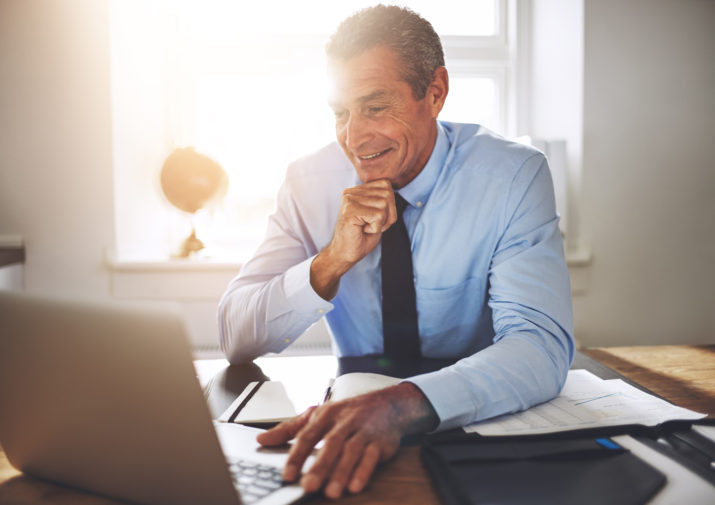 Consulting for the Canadian fuel market

Kalibrate's consultants are experts in the downstream petroleum industry. Their knowledge and experience is backed by accurate and insightful data to help you with your consulting requirements.

As experts in the Canadian fuel market, Kalibrate provides consultancy services to a variety of customer types, including but not limited to fuel marketers, and suppliers, as well as petroleum associations.

Demand/price forecast and site modeling
Fuel market and price analysis
Operations performance benchmarking
Annual Retail Site Census Report – learn more
Custom Petroleum Newsletters
Contact our Canadian team to see how Kalibrate could fuel better decision making for your business.
With a global footprint and a local presence, we know the fuel and convenience landscape in your market.
Whether you want to analyze local and national data, drive customer volume, optimize margin, evaluate and respond to the competition, or perfect internal processes, we can help. We'll create the right combination of data and technologies to answer the questions you have.
Complete the form to get in touch.
Our address is:
500 South Street, Suite 11
London
Ontario
N6B 1C3
Phone +1 833 601 5981
Why Kalibrate stands out
50+
years taking the risk out of decision making
200K+
network planning decisions globally every year
70+
countries operated in worldwide
300+
fuel and convenience retailers served
60%
of the majors price with Kalibrate
7
patent pending AI algorithms
60%
proprietary data going back over 40 years