White space analysis: optimizing your brick-and-mortar footprint
If you're interested in the build-out potential associated with your brand, a prospective acquisition, or other investment opportunities, white space analysis helps you identify both the total unit potential and optimal placement of locations within geographies of interest.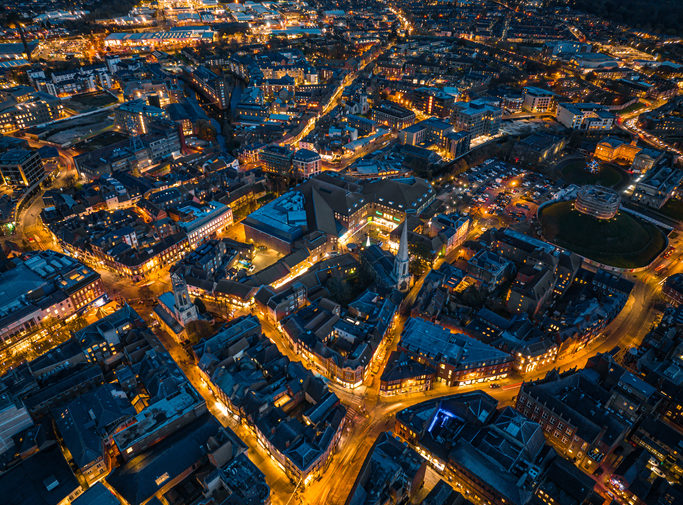 How big is your opportunity?

Kalibrate develops white space analysis to help our clients grow intelligently while optimizing their location strategy based on where the best expansion opportunities exist. We work with you to define the relevant parameters to guide this analysis, including establishing minimum performance thresholds for new locations as well as defining maximum cannibalization impacts on existing and proposed units.

Quantify the factors that drive existing unit performance, including trade area extent, customer profile, competitor impacts, and more
Formalize learnings through forecasting models that will project unit performance for both existing and proposed locations
Conduct customized analysis for each client scenario, from the seed points evaluated to the business rules utilized

When you work with us, you benefit from our team's extensive experience delivering location intelligence solutions for leading brands and investors alike.
Really know your potential with white space analysis
Insights derived from our white space analysis will serve as your roadmap for new location deployments, market-entry, and expansion. Whether you're a real estate team looking to map out future growth, or an investor seeking to quantify the value of a holding or proposed acquisition, Kalibrate leans on decades of expertise in developing site selection and market optimization solutions to give you the answers you need to act with confidence.
Prioritize locations based on robust analysis of potential unit performance
Establish performance thresholds for new locations while accounting for transfer impacts from existing locations
Gain market and site-specific insights to prioritize your expansion activities
We can deliver white space analysis via the Kalibrate Location Intelligence platform or we can operate as your outsourced research team, conducting analysis on your behalf.
How do I get started?
Complete the form and a member of our team will reach out. After a discussion of your requirements and what you're looking to achieve, we'll work closely with your team to get you up and running with the most appropriate solution for your needs.