Meet the Kalibrate Team: Milly Lazo
"I'm proud to have been recently appointed as Kalibrate's Regional Sales Director for Latin America."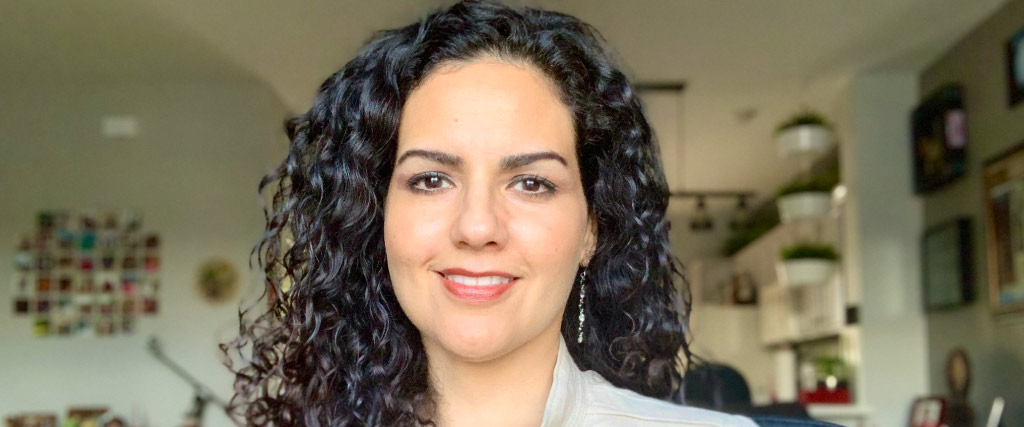 At Kalibrate, we believe our success is driven as much by our people as our technology. So, as part of our new meet the team series, we're showcasing some of the talent and expertise within the Kalibrate family. This installment features Milly Lazo, Regional Sales Director for Latin America.
——————————-
What is your role at Kalibrate?
I'm proud to have been recently appointed as Kalibrate's Regional Sales Director for Latin America. Fundamentally, my role is to understand the growth and performance goals of Kalibrate's clients in this region, then help them to achieve these goals, both from a strategic and technological point-of-view.
It's my job to draw together the best team within Kalibrate to offer insight on, and potential solutions to, client challenges. Only by synchronizing across the commercial, operations, and development areas can we fully understand the client's macro-vision and help them reach their maximum potential.
They may want to sell more fuel at lower cost, they may want to identify opportunities to improve their network performance. By identifying a client's current capabilities, and the associated ROI from bridging any gaps we find, we can prioritize the areas for improvement in the short, medium, and long-term.
What does a typical day look like?
I dedicate a significant amount of my day speaking to potential clients to understand their corporate and departmental objectives. It's also a high priority for me to respond quickly to incoming customer inquiries, in part to demonstrate Kalibrate's commitment to good customer service before, during, and after a project is complete. For complex projects in my portfolio, I spend time coordinating assistance from the wider Kalibrate team, as preparation is critical to success. I also dedicate part of my time to share and nurture key contacts with localized and relevant information for the region, through videos, and educational materials.
What do you love about your role?
It's very gratifying to take clients' own expertise and knowledge of the Latin American market, and enhance that decision-making using Kalibrate's Decision Suite. It's the partnership between experience and science that allows our clients to perform at their very best. For me to succeed in this task, it's fundamental to develop a professional relationship based on trust and proven technology.
It's for this reason I enjoyed leading a session at 2020's Fuel and Convenience Innovation Summit: "What's happening in Latin American markets?". This was a client panel session discussing the impact of COVID-19 in Peru, Colombia, Mexico, and Spain. We discussed the economic impact of the pandemic, the significance of the low oil price, and the potential future of customer behavior. I loved this experience because it allowed me to build relationships with clients while at the same time, demonstrating my knowledge and expertise in Latin America.
Why did you choose to join Kalibrate?
Before I joined Kalibrate, I was working in software in the telecommunications, network security, and distribution sectors. Moving to fuel and convenience retail was a professional challenge for me, but the more I learned about Kalibrate and the sector, the more I thought this would be a great fit for me. I discovered that the fuel and convenience retail industry moves fast, so you must always be at the forefront of innovation. I recognized this was something that Kalibrate knows how to do perfectly with its solutions and that's the reason why it's a world leader in the industry. I was motivated and excited to be a part of that.
What do you think are the greatest challenges and opportunities in the Latin American fuel retail sector?
Latin America has been hit hard by COVID-19. Brazil, Peru, Chile, and Mexico are among the top 15 countries with the highest confirmed coronavirus cases in the world. Lockdowns and the global recession are pummeling the economy in Latin America, leading to high unemployment. Although service stations are considered an essential service, low mobility has led to losses of more than 50% in sales and volume in several countries in the region. Fortunately, some markets have started to recover, and fuel sales are improving.
Protecting market share becomes the greatest challenge for fuel and convenience retailers, and they must review their strategy if they want to survive. Consumer focus has shifted away from fuel price and towards on-site health and safety, and with this comes opportunities. Recent surveys in the USA have shown that fuel and convenience retail sites with "above-average" cleanliness ratings drive more visitors — retailers should make sure they are seen by customers cleaning high contact areas like fuel nozzles and touch screens. Low mobility may mean consumers buy less fuel, but they are defaulting to local retail sites to avoid crowds at more large format stores. Reviewing the product selection in your convenience store to include high quality, local grocery items could earn the loyalty of these new customers.
If retailers meet the needs of consumers in their market, this will help them protect structural volume demand during these difficult times.
——————————-
These ideas were examined in detail during Kalibrate's Fuel and Convenience Innovation Summit, and you can watch the recording on-demand here: "COVID-19: How can you adjust your tactics to protect market share and consumer perception?".
The session is also available in Spanish, presented by Milly Lazo. Watch the video on-demand here.
Subscribe and get the latest updates
You may unsubscribe from our mailing list at any time. To understand how and why we process your data, please see our Privacy & Cookies Policy
Start your journey to more informed decisions today
Get in touch to see how Kalibrate could empower your decision making.