The trinity of fuel pricing success
Kalibrate believes that to master fuel pricing you need to combine a trinity of AI, strong, robust processes, and expertise and experience.
Employing the trinity of fuel pricing success
Kalibrate believes that to master fuel pricing you need to combine a trinity  of:
AI
Strong, robust processes
Expertise and experience
One element alone is not enough to achieve optimal outcomes for your network ― combining the three is the way to success.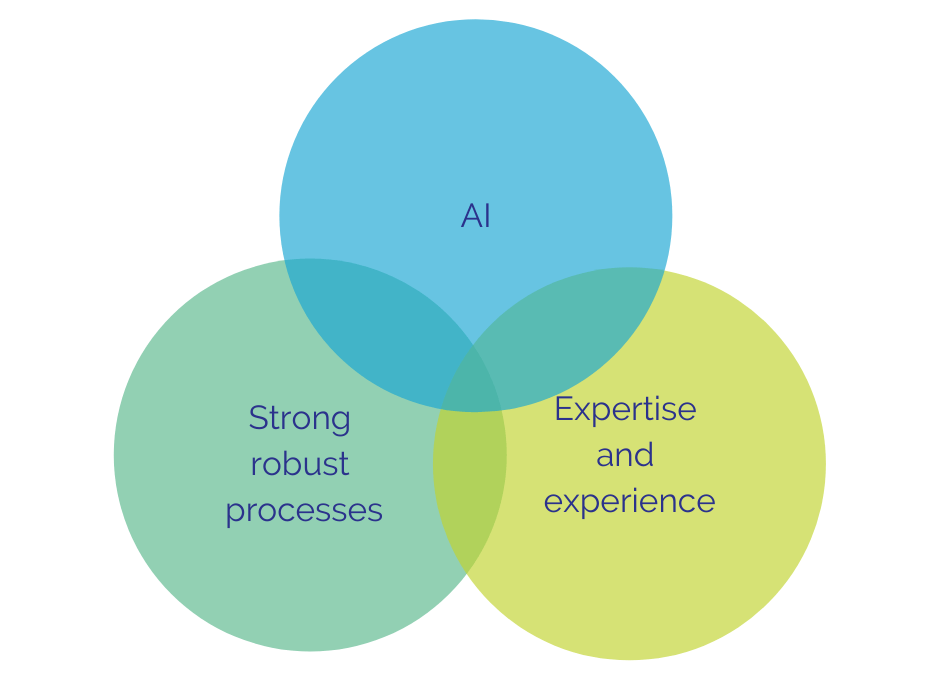 With price optimization, AI and strong, robust processes are combined within the algorithm, but where do the human elements of experience and expertise come in?
The price optimization tool takes care of data analysis and fact-based pricing decisions for you, allowing you to save brainpower and human input for the areas that really need it.
Any prices that fall outside of expected levels will trigger a notification to your team. They can then intentionally spend their time on these outliers, analyzing the data to identify any environmental changes that may have shifted the parameters in the market, and apply their own experience and expertise to select the right price position.
Time is precious and Kalibrate Pricing enables  you to use it wisely, on the sites that really need human attention.  
Data leads to insight
AI and machine learning are not designed to replace humans. The price optimization process will enhance the effectiveness and efficiency of your team.
The machine learns from the data it's fed ― but your team can also learn from the machine. The data science algorithm is analyzing data in the same way a human would ― but at warp speed. With Kalibrate Pricing, Analysts can properly benefit from machine learning to improve their own understanding.
If, for example, the data analysis learns that certain sites are more sensitive to a particular competitor brand — you can be made aware of this conclusion, and delve into the data that informed the recommendation. This will help you gain a greater understanding of your trading environment.
This level of transparency into Kalibrate's AI provides increased insight across your teams, and enables enhanced strategy at other sites, regardless of whether you're using price optimization across your whole network or not.
The ability to get close to the detail of the algorithm, and its findings, enables you to properly employ that trinity of AI, robust process, and experience expertise.
If you would like to know more about price optimization and how getting using AI to aid fuel pricing, download Fuel Price Optimization 101
Subscribe and get the latest updates
You may unsubscribe from our mailing list at any time. To understand how and why we process your data, please see our Privacy & Cookies Policy
Start your journey to more informed decisions today
Get in touch to see how Kalibrate could empower your decision-making.