All about electric vehicles
The adoption rate of electric vehicles (EVs) continues to multiply. To shed light on this accelerating market, Kalibrate conducted a survey of 1,433 consumers and 520 retail business stakeholders over ten countries. The insights from the survey reveal several key takeaways that will be invaluable for retailers looking to prepare for increased EV adoption.
Watch this video to learn more
Is your business prepared for the electric vehicle revolution?
Watch the video
Electric Opportunity: Getting ready for EV in 2022
In this session, we look at the key insights needed to empower decision-making around EV charger strategy and explore how businesses can prepare for mass EV adoption.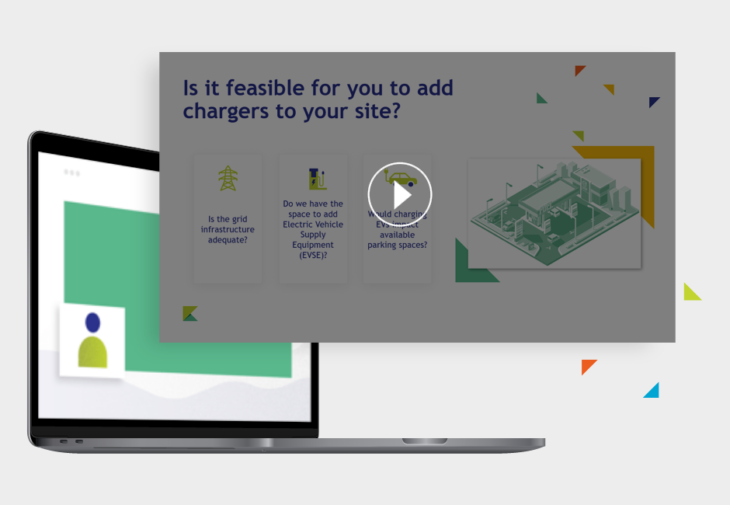 A new frontier — new challenges, plus some that stay the same
With the increasing adoption of EV, on the forecourt and in retail locations, businesses will need to utilize data and insight to power their strategy to respond to changing consumer behavior and expectations. Kalibrate helps you assess levels of EV adoption around your sites, use demand insight to inform your charger placement strategy, and create a compelling retail offering for customers.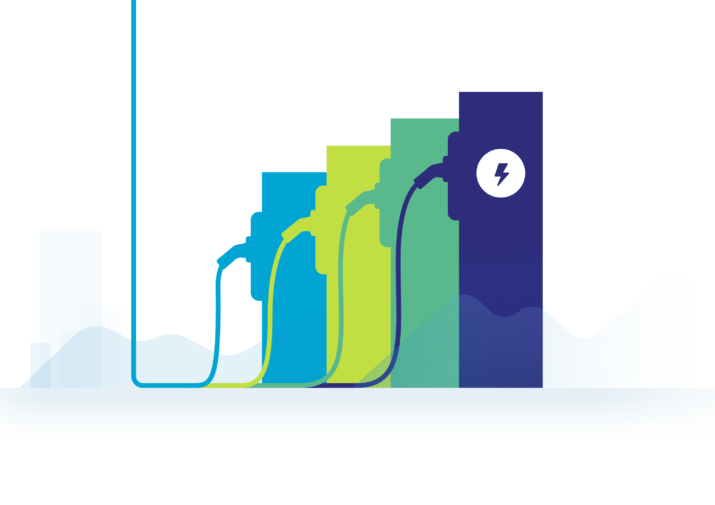 Considerations for EV

Our location planning and retail analytics platform helps you:
Kalibrate's Head of Data Strategy, Anila Siraj, writes for Forbes — discussing her first electric car.
"Back in the 1990s, several automotive brands developed electric vehicles (EVs) but saw low rates of adoption. And now, while driving my own electric car, it got me thinking: What has changed since then? Consumer tech-savviness and environmental factors have certainly played a role, but there's also now a much wider range of affordable EVs to choose from, much more appealing vehicle aesthetics and a global focus on EV charging infrastructure.
"I bought a Tesla Model 3 a few months ago, and while it was a dream purchase for me, I knew it meant change. I would have to adapt my behavior and mindset as a new EV driver. So, what motivated me to adopt this technology?"
Forbes Technology Council
On track for net zero? Observers respond to the UK government's ten-point green plan
"While advancing the ban on diesel and petrol cars was broadly welcomed, for its impact on both GHG emissions and air quality, many observers wondered about the feasibility of an earlier-than-expected transition to EVs. Kalibrate CEO Oliver Shaw said the two most pressing challenges were the lack of EV charging stations and the cost of EVs.
"'Currently, our EV charging network is not comprehensive enough to cater for a rapid adoption of electric vehicles by consumers,' he said. 'To put it into perspective, it would require around 4,000 charging points to be installed every day between now and 2030.'"
Envirotec Magazine
"The UK's first dedicated car-charging forecourt has opened near Braintree in Essex. The site is the first of over a hundred 'electric forecourts' being built by Gridserve over the next five years."
"The forecourt offers a waiting lounge, washrooms, exercise space, business meeting pods, a children's area, and shops for drivers to use while their vehicles charge. Its upper floor will be used to showcase the latest EVs.
"Anila Siraj, Head of Data Strategy at Kalibrate, commented: 'We mustn't downplay the significance of Britain's first ever electric forecourt opening today in Braintree, Essex. It's a small but necessary step that we need to take as the nation prepares for a world of EVs. And with 100 more sites set to open over the coming five years, the challenge for the UK government will be ensuring that the infrastructure and network is in place to support mainstream EV adoption.'"
E&T
Watch this video: What's the impact of EV adoption on fuel retailing?

Recent global events may increase the adoption of EV as many nations and individuals are realizing the positive impact on air quality that has come with less (combustible engine) cars on the road.

This brings with it increased pressure on fuel retailers to cater to EV customers, not just by having the right chargers in the right locations, but also the right offer on the site that will meet their needs and attract their business.

This 30 minute video will explore the change in trend, and offer insights on how you can ensure you're driving towards a successful outcome.

Click the image to play the video.
Our three-part series on the future of the EV market