Kalibrate celebrates Ramadan
Ramadan is a month of fasting, prayer, reflection, and community for Muslims. It is the ninth month of the Islamic lunar calendar.
Ramadan is a month of fasting, prayer, reflection, and community for Muslims. It is the ninth month of the Islamic lunar calendar.
To celebrate the start of Ramadan, we have interviewed our Senior Developer, Shafeeq Mansoor to share his experience.
What is Ramadan?
Ramadan is the blessed month for Muslims all over the world and it brings our hearts and minds closer to our Creator, the Almighty. This is the month in which fasting was prescribed, the sins are forgiven and the reward for good deeds even the slightest like removing a shard of glass from the road is multiplied by 70. And this is the month in which, the noble Qur'an was revealed as a mercy and guidance to the mankind through our prophet Mohammed (Peace Be Upon Him).
What does it mean to you?
Ramadan means a lot to me as it helps to train my will power, patience, and cultivate good manners and virtues. Fasting is not only about refraining from eating and drinking but also about restraining oneself from bad deeds like swearing, slandering, lying, etc. It is also a special time when families and the people in communities come together for breaking the fast, enjoy lovely food and offer special night prayers at the mosques.
Why is it important for Muslims to participate in Ramadan?
Observing fast in the month of Ramadan is incumbent upon all fit adult Muslims as it is a pillar of Islamic faith. It gives us a feel of what it is like to be less fortunate, appreciate God's blessings upon us like health, wealth, etc and be more charitable.
How does working in an agile working environment help you during this time?
If available, the rest areas in office would be nice to take short rest during lunch breaks.
Is there anything else you would like to add to help your Kalibrate team have a better understanding of Ramadan?
I believe I have shared adequate details about the core values of Ramadan above and I would like to thank Kalibrate from the bottom of my heart for recognising our values and making us feel at ease.
We have also interviewed Shafeeq's manager, Scott Blood, on how having an Agile environment helps Shafeeq and others in his team during this time.
How does having an Agile environment help those in your team participating in Ramadan?
Agile development allows us to quickly and efficiently respond to a changing need in the business and allows us to support the developers when their needs change. During the month of Ramadan, we can reduce the complexity of the Tasks we allocate to a developer and the overall number of Tasks they are expected to complete without affecting the overall sprint goal.
Fundamentally when combining the flexible working approach we have as a business with our Agile practices we are able to remove the boundaries that traditionally existed during these periods which would prevent a developer from reaching their goals.
Subscribe and get the latest updates
You may unsubscribe from our mailing list at any time. To understand how and why we process your data, please see our Privacy & Cookies Policy
Learn more
Embrace equity: Kalibrate celebrates International Women's Day 2023
Kalibrate is proud to say that over 30% of their employees are female, to celebrate IWD and the women at Kalibrate, we interviewed members of team to hear what embracing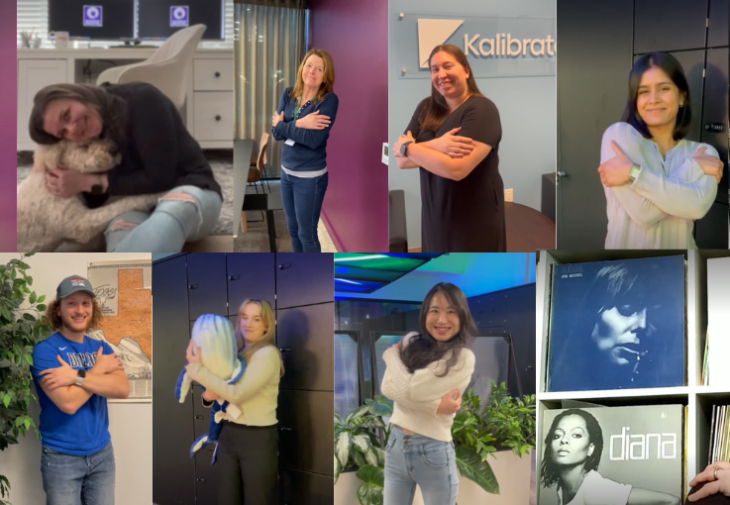 Start your journey to more informed decisions today
Get in touch to see how Kalibrate could empower your decision-making.