Meet the Kalibrate team: Tom Hatton, SVP of Pricing
"I love collaborative working and my role puts me in the middle of several Kalibrate teams, giving me a front seat in idea conceptualization, watching those ideas come to life and then seeing how customers use our product."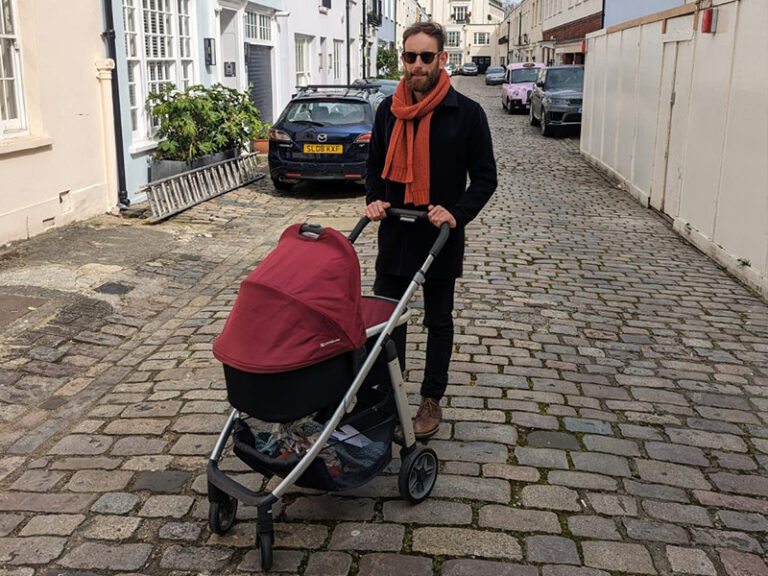 At Kalibrate, we believe our success is driven as much by our people as our technology. So, as part of our meet the team series, we're showcasing some of the talent and expertise within the Kalibrate family. This installment features Tom Hatton, SVP of Pricing.
What's your role at Kalibrate?
I'm SVP of Pricing with responsibility for Kalibrate's fuel pricing platform – Kalibrate Pricing. I have worked for Kalibrate since 2020, previously holding the position of Head of Product Management prior to joining the Executive team. At the start of 2023, we transitioned our organizational structure to 'product pillars' and so I now lead the Pricing pillar which comprises the following functions: Software Engineering, Customer Success, Customer Support, Application Delivery and Product Management. Having these functions work so closely together helps us to ensure the customer-product fit is as strong as possible.
In layman's terms, I have gone from being the football commentator to the football coach. Where I used to stand on the sidelines offering propositions, I am now able to make those ideas a reality.
What does a typical day look like?
Our development teams work in agile sprints of two weeks, which forms a lot of the structure regarding planning, sprint reviews and of course releases of Kalibrate Pricing.
Although I am based in the UK, I work closely with colleagues and customers in North America, participating in many customer-facing calls discussing delivery and product functionality. I also speak regularly with customer-facing colleagues to keep my perspective of customer requirements as broad as possible. I frequently meet with our data science function to feed customer and industry views back – taking re-prioritization calls where needed – but primarily act as a conduit/contributor to ideas generation.
We have incredible functional leaders at Kalibrate, and we hold weekly meetings to discuss ongoing activities, raise any problem areas and be forthright about what we can do to help each other.
When I get a spare moment, I like to read up on what is going on in the marketplace and what our competitors are doing, staying up to date with the real world beyond the products.
What do you love about your role?
It's really rewarding working in a role where I use my past industry experience to make a positive difference. I also enjoy learning how customers use our software and the creative ways they would like to gain more value from our tools in the future.
At Kalibrate, we have a lot of people who have previously worked in industry, and this enables our context focus to be strong and feeds through to the products and services that we provide, in addition to getting to 'geek out' on fuel pricing during meetings!
I love collaborative working and my role puts me in the middle of several Kalibrate teams, giving me a front seat in idea conceptualization, watching those ideas come to life and then seeing how customers use our product. It would be remiss of me not to mention how great it has been to jump on a plane and go and meet customers both in their offices and at trade shows, such as NACS, following the world's return to normality post-Covid!
Why did you choose to join Kalibrate?
Before I joined the company in November 2020, I was a Kalibrate Pricing customer for five years and was always impressed by the people. I worked closely with Kalibrate and they often felt like an extension of our pricing team. I was also impressed by the functionality of the platform. At the time, we managed over 1000 stations using a small team of six, so Kalibrate's pricing automation was fundamental to manage the estate's pricing activity.
Further back in my career, before I was Head of Fuel Pricing and a Pricing Manager, I was mostly focused on the provision of ERP software and services to support organizations going through significant change.
Joining Kalibrate as Head of Product Management gave me the opportunity to bring together multiple aspects of my expertise — both my background in IT and my fuel pricing experience. This gives me a particularly customer-centric view of Kalibrate's fuel pricing platform which makes me want to push for what's best for our clients, not just what's easy for us to achieve.
Now that I've been at Kalibrate for three years, I can reflect upon my original reasons for joining – in particular, the people and culture – and see that it's what continues to make it such a great place to work.
What do you think are the greatest challenges for fuel pricing teams in 2023 and beyond?
Our customers are currently balancing the duality of traditional fuels and the rise of EV. For Kalibrate that means we are providing new tools and innovation to support operational excellence today, whilst also enabling retailers to be setup for the future and optimizing prices towards a new goal.
An interesting theme that we've started to see play out in Europe is that fuel retailers are now taking control of their EV charge-point strategy – owning the operation and commercial transaction with customers. Previously many retailers had partnered with third parties who managed the EV-charging infrastructure and commercial aspects.
There are likely to be further developments in battery capacity and charge-time, and EV-charging could end up being a more similar experience to traditional fuels than it has been. We are closely watching this space as we continue to innovate the Kalibrate Pricing platform.
In terms of day-to-day operations at scale – I have always been a strong advocate of high degrees of automation and in fact in 2019, I spoke at Kalibrate's user conference in San Diego about the high degrees of automation that my pricing team had achieved as a Kalibrate customer. An intense focus on ensuring automated decision-making empowers pricing analysts to spend time reviewing performance data, which in turn can inform profit-generating changes to the pricing strategy.
Where do you see fuel pricing heading?
Fuel pricing practices are varied the world over and there are so many markets at different stages of maturity that there's no single direction for all.
In many countries, deregulation continues to be a theme, but in other regions such as the UK, North America, Germany, the Nordics, and India, the consumer appetite for EV has recently passed the tipping point. Kalibrate is in a leading position to provide insights that will support investment decisions regarding EV infrastructure and the pricing methodologies that will follow.
Subscribe and get the latest updates
You may unsubscribe from our mailing list at any time. To understand how and why we process your data, please see our Privacy & Cookies Policy
Start your journey to more informed decisions today
Get in touch to see how Kalibrate could empower your decision-making.