Meet the Kalibrate team: Charlotte Harris- Location Research Analyst
"EV chargers can be offered at any premises, so fuel and convenience retailers must stand out to be able to compete with retail stores and restaurants."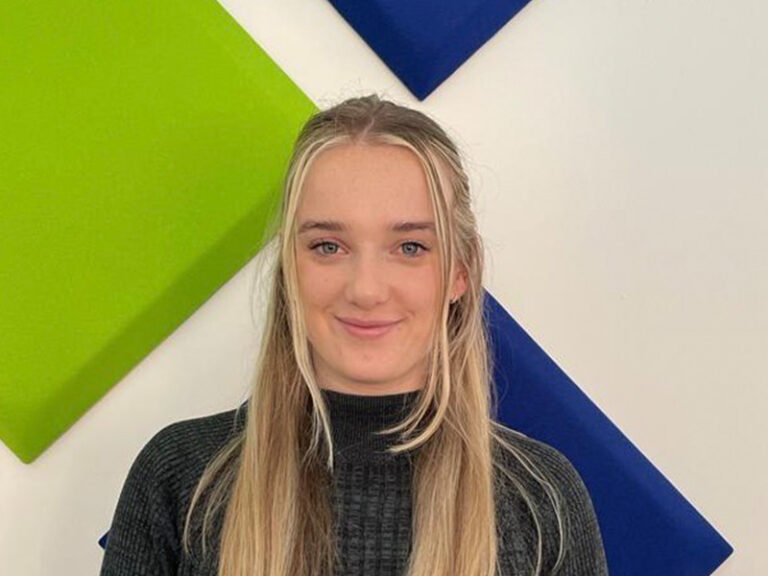 At Kalibrate, we believe our success is driven as much by our people as our technology. This blog post introduces Charlotte Harris, Location Research Analyst, and gives an insight into what she brings to our business.
What's your role at Kalibrate?
I am a data analyst. I primarily work with Kalibrate Planning and mainly Single Sites, but I also specialize in analytics and reporting for our electric vehicle (EV) products. This includes writing a commentary about a fuel site's EV potential, building ranking models, and transforming EV data.
What does a typical day look like?
A typical day involves getting stuck in with a model build! The markets require patience and care to ensure the data is correct and the model is as accurate as possible. Throughout the day I seek advice and communicate ideas to my colleagues who have extensive collective expertise in the fuel and convenience sector.
What do you love about your role?
I am lucky to work on our EV product offerings. I enjoy learning about the ever-growing EV sector as it is constantly changing. For example, the falling performance of Tesla makes way for other manufacturers to enter the market and open it up to the masses. As the market changes it allows me to update our products and explore new datasets.
Why did you choose to join Kalibrate?
I joined Kalibrate as an intern working on location intelligence opportunities outside of North America and exploring the funding and incentives available for EV charger installation throughout the world. As a recent economics graduate, the data analytics and modeling aspects of the business captured my interest. Without Kalibrate's emphasis on graduates and young people, I wouldn't have gotten the opportunity to become a data analyst within the company after my internship. I now get to work with great people in the UK and the US too! Kalibrate has allowed me to nurture the skills I have learned as a graduate and put them into the fuel and convenience sectors.
What do you think are the greatest challenges and opportunities
in the EV sector?
The future of the EV sector is uncertain, it is still not known when the market will peak. Nevertheless, laws and incentives like the US' goal to have an EV market share of 50% by 2030, speed up adoption. There is therefore an opportunity for fuel retailers to act now to get ahead of competitors and capture this early demand.
The charging behaviour of EV consumers is also uncertain. EV drivers mostly charge at home or at work. But fuel retailers have the opportunity to adapt their premises to suit the needs of long-haul drivers. For example, they can provide quick-service restaurants and chargers in attached parking spaces.
Where do you see the fuel and convenience markets heading?
I see the fuel and convenience space adapting to a changing market share, with the growing adoption of EVs, fuel and convenience retailers must diversify from traditional fuel offerings to alternative fuels, like EV chargers, or even hydrogen tanks. EV chargers can be offered at any premises, so fuel and convenience retailers must stand out to be able to compete with retail stores and restaurants.
Subscribe and get the latest updates
You may unsubscribe from our mailing list at any time. To understand how and why we process your data, please see our Privacy & Cookies Policy
Start your journey to more informed decisions today
Get in touch to see how Kalibrate could empower your decision-making.