Think little: considerations when exploring smaller store formats
The starting point for exploration is understanding what you want to achieve from a smaller format – as the aim informs the centralization of the right data sources, leading to more robust insight and outputs.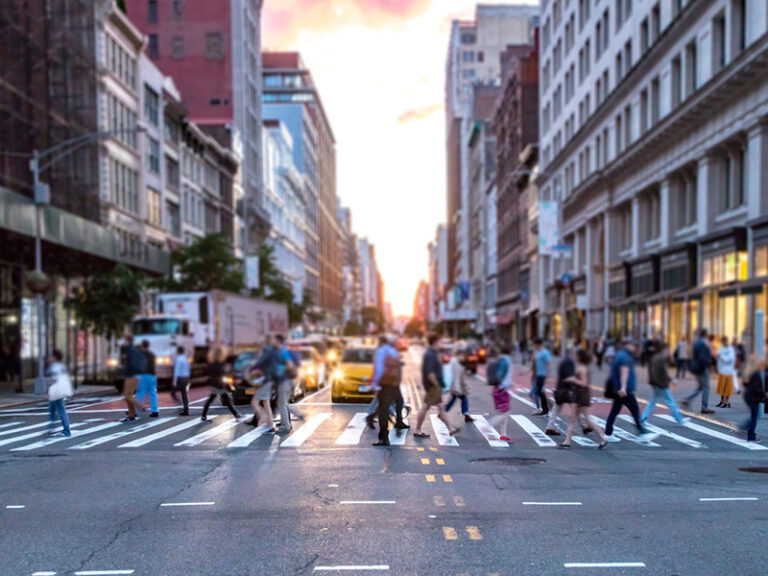 Innovations in store formats have gathered pace in recent years. We've documented experimentations in squarefootage by Best Buy, Burlington, and Walgreens. But for retailers wondering whether small may be beautiful for their concept, how does data play a role in evaluating locations for a store smaller than your typical footprint?
The 'why?'
Let's start with why we're seeing more chains exploring small formats. Some concepts regard small stores as a showroom for larger stores or an online offer. Others use them to enter markets that would be too small for a typical deployment.
We've seen chains use smaller stores as a testing location when entering a new market – to learn about consumers, competitors, and how their proposition will fare, without vast amounts of capital investment of larger footprints. For some, they're acutely aware of consumer behavior – and smaller, more convenient locations help them grow market share while managing overheads related to occupancy and inventory.
Whatever the rationale – and even with potentially lower costs than more conventional square footage locations – a successful deployment of smaller store formats has the greatest chance of success when driven by insight.
Asking the right questions
The starting point for exploration is understanding what you want to achieve from a smaller format – as the aim informs the centralization of the right data sources, leading to more robust insight and outputs.
If a smaller store will serve as showroom for your website, understanding how existing stores drive online sales is vital. You cannot create a real estate strategy optimized for omnichannel unless you understand how customer patronage and cross-channel buying behaviors interact.
When Kalibrate conducts this analysis for retailers, we start with customer and sales data to assess how online sales 'decay' as the customers distribution moves further from store. This insight gives you a realistic picture of how a new store could impact cross-channel sales, helping you zero-in on priority trade areas to explore smaller stores' locations that will positively impact on your bottom line.
Decision-makers should also consider the situational variations when assessing locations outside their usual specification. Parking may be more limited, the co-tenancies maybe differ, competitive intensity may be greater or less – each of these factors has a significant impact on potential performance. In early small-format deployments, the absence of performance data for existing stores of a similar square footage and location can make it challenging to draw like-for-like insights. In these instances, chains must do their homework on the proposed site, drawing from what works at any potential look-a-like locations, competitors, or peer retailers. Analysis of peers' small stores can also be instructive – which markets did they prioritize?
Another consideration for smaller formats is the merchandise offering; does a rationalized merchandise mix still support the same levels of profitability? Does it fit with a different customer? Again, interrogation of existing stores and online sales can be instructive. Consider furniture and homeware retailer, IKEA's city center deployments. The product offer was tailored specifically to apartments, smaller scale furniture items, and city living. Other chains may not find merchandising decisions so straightforward and will need to interrogate internal sales data to arrive at the right answer.
After the test, it's time to learn
Insight generation should ramp up post-deployment. In the early phases of small store deployment, data from test locations is extremely valuable.
Where the objective was to in-fill markets in which full scale deployments would have been unviable or real estate unavailable, analysis of a new stores' trade area can quantify the extent of its success. In terms of portfolio planning, chains can begin to understand cannibalization impacts from smaller deployments. Does it trend in-line with full scale stores? Or is there less sales transfer? This should be factored into the model build process when portfolio decisions arise.
For omnichannel plays, chains can begin to understand how local market online sales have ramped up or decreased – and the volume of sales that have shifted to in-store. How do cross channel sales look in the context of bottom line – is the deployment driving greater overall profitability?
Decision makers should be alert to all insight they can extract from early deployments – both from a future planning and an ongoing optimization standpoint.
Thinking little?
Just because a store's footprint is smaller than your usual deployment doesn't mean the value of high-quality insight is diminished. In fact, if a chain is new to experimentation with smaller formats, leaning on existing data to support decisions is even more vital.
The chain's customer profile is paramount to understand everything from location potential to situational factors, competitors, and even the product mix and profitability. Post deployment, analysis of the 'what happened?' is equally critical to next steps.
As consumer behavior continues to change across channels, we'll no-doubt see more innovations in store formats. Brands that leverage the data at their disposal to make the most informed, strategic decisions have the greatest chance of success.
Learn more about our place solutions
Subscribe and get the latest updates
You may unsubscribe from our mailing list at any time. To understand how and why we process your data, please see our Privacy & Cookies Policy
Start your journey to more informed decisions today
Get in touch to see how Kalibrate could empower your decision-making.