Rounding up the US fuel retail market studies of 2021 
With 40 market studies across 18 states already completed, and 10 more studies to be delivered before the end of 2021 — Kalibrate has delivered more fuel retail market studies this year than ever before. In fact, it's a 72% year-on-year increase
Rounding up the US fuel retail market studies of 2021 
With 40 market studies across 18 states already completed, and 10 more studies to be delivered before the end of 2021 — Kalibrate has delivered more fuel retail market studies this year than ever before. In fact, it's a 72% year-on-year increase.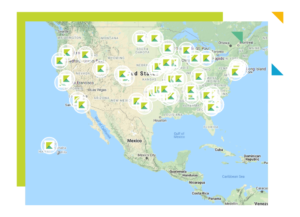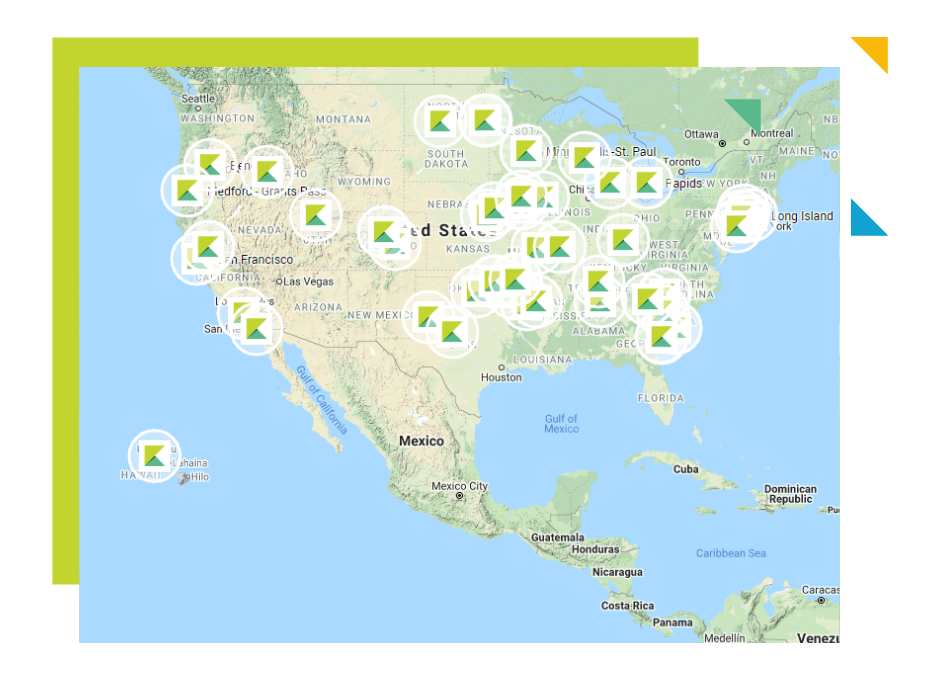 Kalibrate's fuel retail market studies give a comprehensive understanding of your local traffic and demand, the wider trade area, and your immediate competitors. Giving you a great starting point to identify the sorts of products and services that would work in your store — and how you can outperform the competition. 
The data and insights can be accessed in three ways.  
Market studies

 — a market study can be commissioned to take an in-depth look into the macro and micro environments you operate in and give you a detailed understanding of your current performance, and exactly what you need to do to surpass the competition.

 

Kalibrate Planning

— This new market data can be added into your Kalibrate Planning software enabling you to proactively assess and optimize your network strategy.

Single Site Analysis

 reports can be quickly generated in any market study area, to provide a detailed look at the potential of a specific site — along with fuel and store sales volume projections. 

 
Which markets were surveyed?  
The following markets were surveyed in 2021, with new entries for Sacramento Valley – CA, Ames – IA, and Rogers – AR being completed before the end of the year. 
Market

 

State

 

Huntsville

 

AL

 

Rogers

 

AR

 

Ft. Smith

 

AR

 

Hot Springs

 

AR

 

Little Rock

 

AR

 

San Francisco

 

CA

 

San Diego

 

CA

 

Greater L.A.

 

CA

 

Greater Savannah

 

GA

 

Des Moines

 

IA

 

Port Huron

 

MI

 

Grand Rapids

 

MI

 

Minneapolis-St. Paul

 

MN

 

St. Louis

 

MO

 

Jefferson City

 

MO

 

Charlotte

 

NC

 

Fargo

 

ND

 

I-94 Corridor

 

ND

 

Bismarck

 

ND

 

Lincoln

 

NE

 

Omaha

 

NE

 

Westchester

 

NY

 

Long Island

 

NY

 

Dayton-Cincinnati

 

OH

 

Oklahoma City

 

OK

 

Tulsa

 

OK

 

Charleston

 

SC

 

Columbia

 

SC

 

Greenville

 

SC

 

Nashville

 

TN

 

Green Bay

 

WI

 
Click here to request a Single Site Analysis report. 
A Single Site Analysis can be generated for any location in the US, but for areas with existing market study data the turnaround time is shorter — so you can generate insights quickly, and act on them straight away. 
What did the data tell us?  
Take a deeper look at 2 of these market studies to see the insight generated: 
There were 13 sites under construction, joining the 1112 sites already active in the wider Charleston-Savannah greater area. This is an increase in outlets of just 1.2% vs. prior year — while the overall volume of gasoline sold has increased by an impressive 9% in just one year. 
Like markets globally, gasoline volumes in the area waned in 2020 with the impact of the pandemic negatively affecting fuel demand, but these tourist hot spots have recovered quicker than most with this significant YoY increase.  
With a level of anxiety still prevalent around overseas travel, we may see an increase in "staycations" and places like Charleston, Savannah, and Hilton Head could become more popular than ever.  
17 sites in Greater Los Angeles have benefited from major capital investment in the last two years with an average increase at each site of:   
Six fueling positions 

 

Three parking spaces  

Over 900 square foot  

 
This lead to an average sales increase of 38%. With opportunity rife, investment is set to continue in Greater Los Angeles.   
Don't miss out on vital insights in your markets.  
Request a Single Site Analysis for a detailed study of a specific location or contact Kalibrate today to generate a deeper understanding across your whole network.  
Subscribe and get the latest updates
You may unsubscribe from our mailing list at any time. To understand how and why we process your data, please see our Privacy & Cookies Policy
Start your journey to more informed decisions today
Get in touch to see how Kalibrate could empower your decision-making.