Fuel for Thought – episode 2
Subscribe to keep up with the latest episodes of Fuel for Thought - Kalibrate's fuel industry podcast, featuring industry experts discussing the topics that impact you the most.
The latest episode of Kalibrate's new quarterly fuel industry podcast, Fuel for Thought, is now available. Our fuel industry experts dive into the topics impacting the industry, the latest emerging trends and more. Every quarter, we will discuss the latest news headlines in more detail, analyze the topics that impact you, and explore the best practices to optimize your organization.
In this second episode, our host, Kalibrate's Tom Hatton, is joined by Matteo Locane, John McMullen and Cristiane Bird to talk about the trends they are seeing in the industry today, and how fuel retailers can gain competitive advantages using data.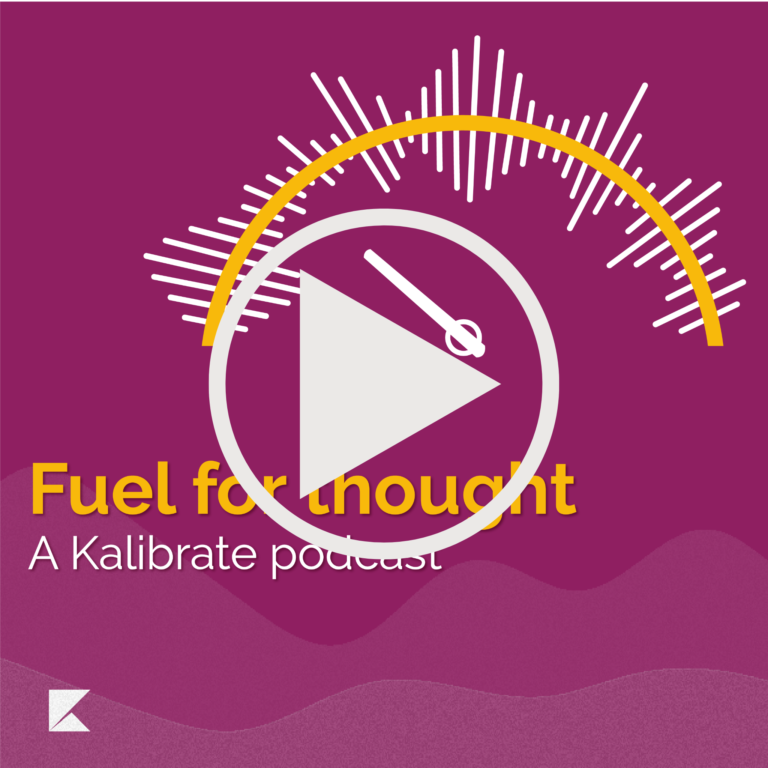 The team look at stories from across the industry, including:
The importance of margin and how retailers are setting their pricing strategies to remain competitive
How different markets have taken to premium fuel offerings, and what retailers are doing to improve the marketing of these products
Price elasticity and the considerations fuel retailers need to account for when setting pricing strategies
Be sure to subscribe to be notified when new episodes are available, and continue the conversation on LinkedIn – what are your predictions for the fuel industry in 2023?
Subscribe and get the latest updates
You may unsubscribe from our mailing list at any time. To understand how and why we process your data, please see our Privacy & Cookies Policy
Start your journey to more informed decisions today
Get in touch to see how Kalibrate could empower your decision-making.