What makes an EV leader?
The Electric Evolution is our second exploration of the EV and EV charger market after last year's The Electric Opportunity. Here, we look at what differentiates leaders' EV strategies from mainstream players and laggards.
The differentiating factor between the traits of leaders, mainstream players, and laggards is data usage. The visibility that data from the EV market can provide ensures businesses prioritize the most lucrative and sustainable elements of EV's development within their strategy. Data is arguably becoming more critical as the demographics of EV drivers continues to diversify as society moves towards mass EV ownership. For example, data insights that provide an understanding of EV drivers through the adoption curve means decision-makers can closely watch developments and iterate strategy accordingly to ensure that they can provide for this changing demographic.  
How businesses are using data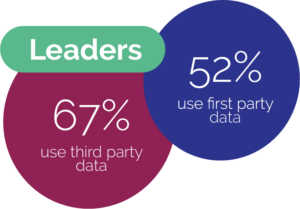 The maturity of leaders' and laggards' EV strategies certainly correlates with their current data activities. Most leaders have access to data that directly pertains to EV driver behavior. The majority (52%) use first-party data on consumer expenditure at EV charging facilities, with some 67% also supplementing with data shared directly from third parties involved in the charging process.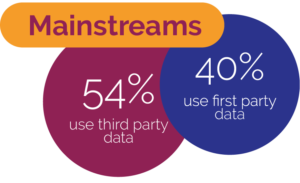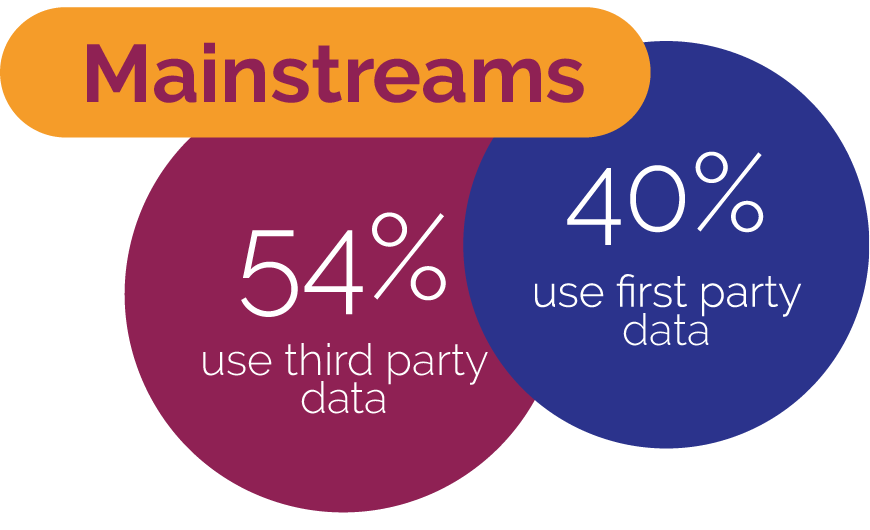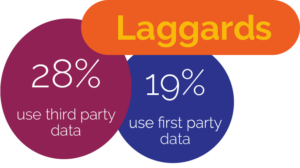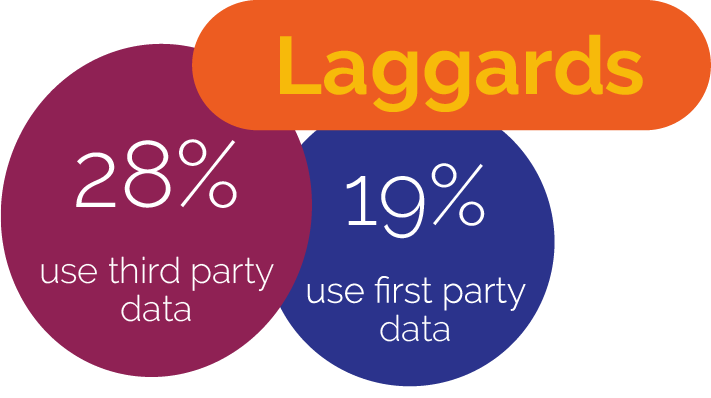 In contrast, less mainstream players (40%) and laggards (19%) are not using first-party data in this way, nor are they using third party data from the charging process to the same extent (54% and 28% respectively). 
As a result, leaders have clear visibility of who EV drivers are, what they're doing, and where lucrative opportunities lie. Meanwhile, laggards are still grappling with the basics as the road ahead for them is not so clear. For example, 84% of leaders understand how EV drivers spend their money, while only 49% of mainstream players, and a third (33%) of laggards have this information.  
Therefore, it's no surprise that leaders are the group that find data the most valuable in driving their EV efforts.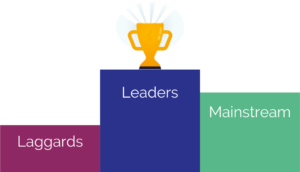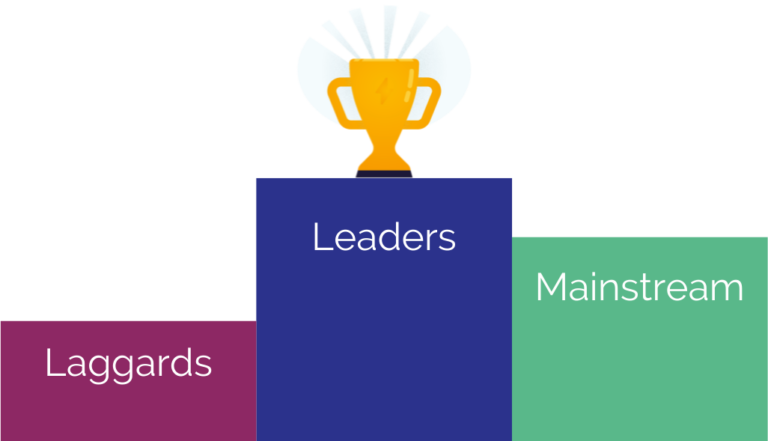 These businesses have witnessed the advantages they can reap which has only propelled their data usage further. Some 75% say data on any spending that takes place at the EV charging facility is important to their EV strategy's success. While mainstreamers (64%) also seem to be recognizing data's importance, laggards (37%) are still very much at the discovery phase. 
As more businesses move to seize the EV opportunity, it's useful to chart their varying ambitions and success. We surveyed businesses about their EV strategy and its subsequent impact, which outlined three levels of maturity operating within the market: leaders, mainstream players, and laggards. This Maturity Index pinpoints their key traits. It's intended to be a tool to help you understand where you sit in the maturity model and what your business' next steps should be regarding EV. 
Leader
Leaders have a clearly defined EV strategy. They're astute to the future of EVs and changes in the market, and are prepared to adapt their strategy as new trends emerge. Leaders are already seeing benefits arising from their strategy and as such have continued to invest in EV infrastructure. They are also seeking out new opportunities to monetize the charging process and transform the EV forecourt. However, they do hold concerns over the energy grid's future and believe more needs to be done to support businesses and hold their sustainability activity accountable. 
Mainstream
Mainstream players see the importance of EVs. They've made it a top priority and are currently in the development stage of creating a strategy which they understand will have to adapt as the market evolves. They're also beginning to consider investing in EV charging but haven't given much thought to monetizing the charging process. Mainstream players believe EV usage will continue to grow, and they hold the same concerns as leaders in whether energy infrastructure and governmental subsidies will be able to support demand. 
Laggard 
EVs are less of a priority for laggards and most have an unclear strategy. Most have seen no change (and in some cases a decrease) in the benefits they're reaping from their EV initiatives. Laggards are not investing in EV charging in the workplace or attempting to monetize the charging process. However, they are beginning to recognize the prevalence of EVs and are becoming more concerned with what infrastructure can support any future EV growth.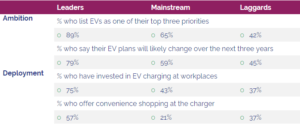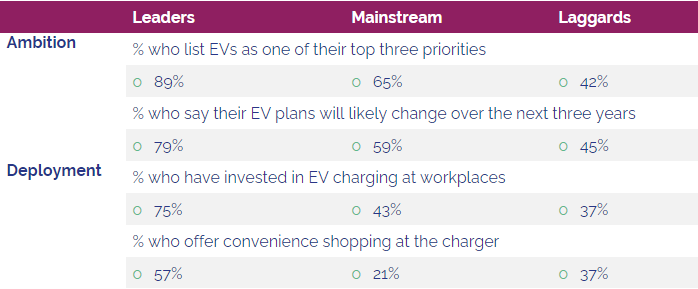 Read more about how the EV market is changing.
The value of data when considering how to understand EV driver needs, and adapt your offering cannot be overstated. Since our report from last year, we've seen how the EV driver has changed, and how they have diversified. For those that successfully draw EV drivers to their locations and build a compelling retail proposition to drive additional revenue, there's a huge opportunity to create long-term, highly profitable relationships.
Download The Electric Evolution report for more insight into EV drivers and business' response
Subscribe and get the latest updates
You may unsubscribe from our mailing list at any time. To understand how and why we process your data, please see our Privacy & Cookies Policy
Start your journey to more informed decisions today
Get in touch to see how Kalibrate could empower your decision-making.