The Electric Evolution: A changing EV driver
The Electric Evolution is our second exploration of the EV and EV charger market after last year's The Electric Opportunity. Here, we look at the changing EV driver and how businesses are starting to respond.
For decades, Kalibrate has helped fuel and convenience retailers understand the dynamics of their market. But the arrival of electric vehicles represents the biggest disruption in how and where drivers 're-fuel' in that time.  
The implications – for both gas stations and retailers outside of the fuel space – are significant. In just the past few years, we've seen EV charging pop up at a broad range of retail concepts. While supermarkets have historically leveraged competitive fuel prices as a driver of in-store sales, in the case of EV charging, a more diverse set of retail concepts are opting to install charging.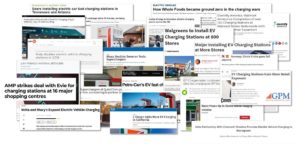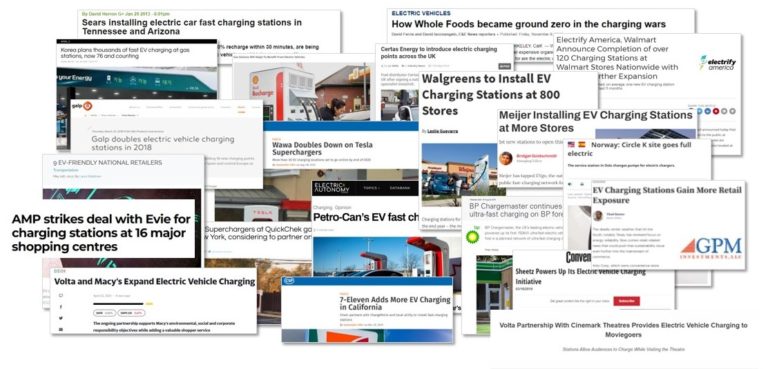 Our research, The Electric Evolution, is our second exploration of the EV and EV charger market after last year's The Electric Opportunity. Both reports surveyed businesses and consumers – covering EV drivers and prospective EV drivers – to understand their attitudes towards the shift towards EVs.
In this year's report, we found that the majority of EV drivers (60%) fear they'll run of out of charge. And of prospective EV buyers, nearly half (46%) are holding back plans to purchase an EV because they are uncertain where and how they charge their vehicle. This concern remains largely unchanged from last year's research; clearly there's more to be done if countries are to meet their carbon goals.
While anxieties over range remains consistent, there are still a growing number of consumers citing government subsidies as a motivator to purchase an EV. Of the EV drivers who purchased their cars before last year's research, less than a quarter (24%) cited subsidies as an influence. This year, that figured had jumped to 34%. Although subsidies play a part, there are a number of other factors persuading drivers to go electric for their next purchase, from a wider range of EV models to the movement of EVs towards parity with ICE vehicle in terms of price point.
Knowing your EV customer
Currently, most markets are in the earliest phases of EV ownership – but as we move through the adoption curve, the types of drivers opting to purchase electric become less homogenous.

In our research, we found businesses were struggling to understand EV drivers with only 54% knowing where consumers charge their vehicles – and this challenge will only become more pronounced as the driver profile diversifies.
But there is an opportunity with 61% of drivers wanting more charging at shopping venues. For retailers with a customer profile aligned to the current wave of adoption – or those with aspirations to attract this profile – EV charging represents significant potential as a pull to their locations.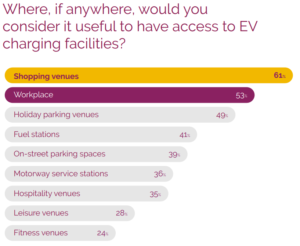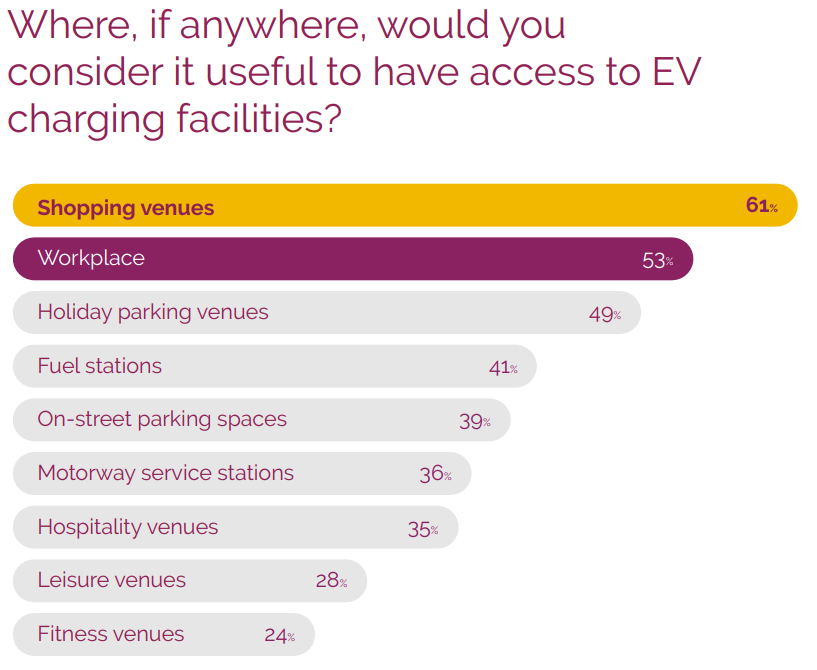 At Kalibrate, we believe that data-powered decisions are the way to successfully execute on any strategy – particularly in fast evolving markets like EV. In The Electric Evolution, we were encouraged to see signs that businesses are equipping themselves with insight required to understand their EV consumer.
Read more about how retailers are using data to support their EV strategy
Our research revealed retailers are investing in third-party data to complement their own customer information to power their EV strategies – particularly among leaders in the space. In fact, over two-thirds (67%) of 'EV leaders' [LINK] have invested in third party data to help them understand where and how EV drivers recharge.
The value of data when considering how to understand EV driver needs, and adapt your offering cannot be overstated. For those that successfully draw EV drivers to their locations and build a compelling retail proposition to drive additional revenue, there's a huge opportunity to create long-term, highly profitable relationships.
Download The Electric Evolution report for more insight into EV drivers and business' response
Subscribe and get the latest updates
You may unsubscribe from our mailing list at any time. To understand how and why we process your data, please see our Privacy & Cookies Policy
Start your journey to more informed decisions today
Get in touch to see how Kalibrate could empower your decision-making.