Rivian, Ford, and GM to adopt Tesla charging standard
Rivian, Ford, and GM have announced that they will be adopting Tesla's EV charging standard for their vehicles. Rivian will be incorporating Tesla's charging port design into its future electric vehicles, starting in 2025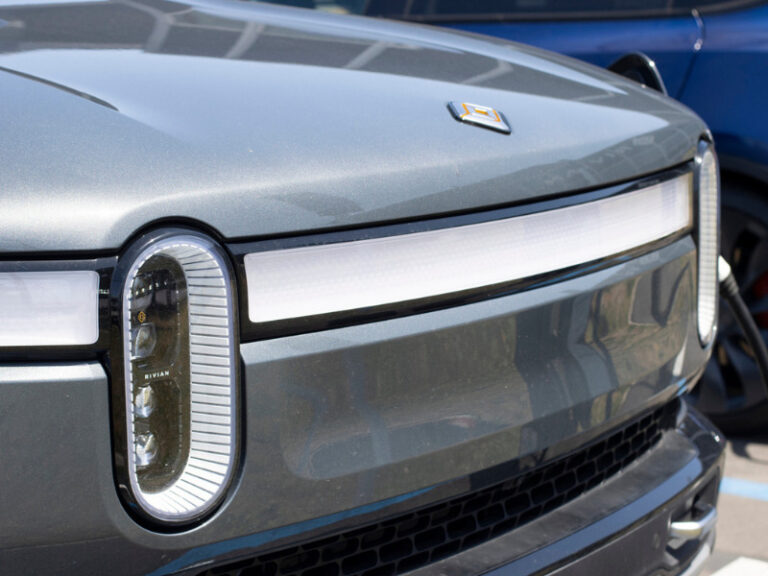 Rivian, Ford, and GM have both announced that they will be adopting Tesla's EV charging standard for their vehicles. Rivian will be incorporating Tesla's charging port design into its future electric vehicles, starting in 2025. Ford's agreement with Tesla Motors will mean Ford electric vehicle drivers can utilize more than 12,000 Tesla Superchargers across the US. and Canada, doubling the number of fast-chargers available to Ford EV customers starting Spring 2024. 
What does this mean for the future? 
The impact of this move is twofold. First, it will make it easier for owners of Rivian, Ford, and GM electric vehicles to charge their cars. Tesla's Supercharger network is the largest and fastest-growing network of EV chargers in the world. The move to adopt the Tesla charging standard will offer Rivian and Ford EV owners and prospective buyers a far greater number of charging options, reducing range anxiety, and easing the need to find compatible facilities.  
Second, and far more significantly, this move could help to standardize the EV charging industry in the US. Tesla has faced some opposition for using its own proprietary charging port, which has made it difficult for other automakers to integrate their vehicles with Tesla's Supercharger network. By adopting Tesla's charging standard, Rivian and Ford are sending a signal that they recognize the impact a fragmented charging network has on range anxiety and, subsequently, the propensity to adopt. 
Lessons from the EU
The significance of standardization in the EV charging industry is further shown by standards set in Europe. The European Union has designated the Type 2 as the European standard for all electric vehicles and charging facilities by the year 2025. This move could be one of the reasons Tesla's European spec models adopted CCS charge ports. Greater compatibility and a designated charging standard could be one of the reasons for the rapid growth of adoption, with EVs making up 21% of the new passenger vehicle share in the EU, compared to just 7% in the United States.  
It's likely that standardized charging system will give greater confidence to consumers hesitant to adopt EVs because of a lack of charging options or confusion around compatibility. It is also worth noting that the EU recently passed a law that required all new phones to use USB-C chargers, showing that the Commission isn't afraid to be interventionalist with even the largest manufacturers where it believes there is a consumer interest. 
Looking ahead
As more vehicles can make use of a larger slice of a growing charging network, the concerns about range and infrastructure become less pronounced, making the transition to EVs viable for a wider audience. With more ambitious EV targets in the US, the adoption of a charging standard will continue to play a pivotal role in accelerating the widespread adoption of electric vehicles. 
For retailers assessing the business case to implement EV chargers, any standardization in vehicle manufacturing is a positive. When we've discussed chargers with our clients, they're often hesitant to invest due to uncertainty around whether the types of charging installed are futureproofed as technology changes. With Rivian, Ford, and Tesla vehicles moving toward a standard, the risks associated with wasted investment diminishes substantially.
Subscribe and get the latest updates
You may unsubscribe from our mailing list at any time. To understand how and why we process your data, please see our Privacy & Cookies Policy
Start your journey to more informed decisions today
Get in touch to see how Kalibrate could empower your decision-making.