Ambitious US EV targets mean change is coming: how should retailers respond?
The increased dwell time, relative to gas refueling, means there's a significant opportunity for retailers to create lasting relationships as the 'charging point of choice' while strengthening revenue streams.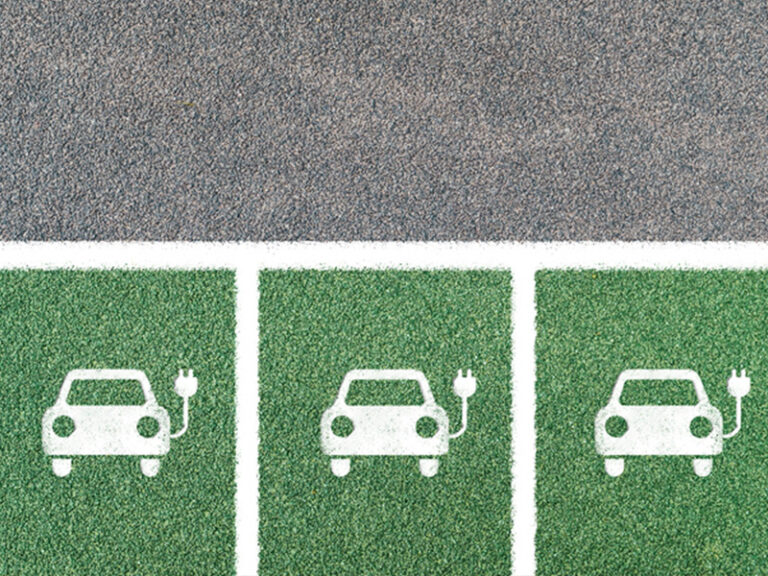 The Biden administration recently released more details on how it will achieve its goal of 50% of new vehicle sales being electric by 2030. To reach this target, the administration has proposed several policies, including:
Investing $7.5 billion in the Bipartisan Infrastructure Law to build a national network of 500,000 electric vehicle (EV) charging stations
Providing tax credits of up to $12,500 for the purchase of EVs
Requiring all new federal vehicles to be electric by 2035
The administration believes that these EV adoption targets will help to make EVs more accessible and accelerate the transition to a clean energy future. Here is a timeline of the targets set for EV adoption levels by year:
Year    Target
2025      20%
2030      50%
2035      100%
Charging infrastructure is essential for the widespread adoption of EVs. Without a reliable network of charging stations, many people are hesitant to switch to EVs citing 'range anxiety'; fearing their vehicle will run out of charge before they reach their destination.
For context, these are the main types of EV charging options available:
Level 1: These chargers use a standard 120-volt outlet and can add around 5 miles of range per hour of charging.
Level 2: These chargers use a 240-volt outlet and can add between 10-25 miles of range per hour of charging.
Level 3: DC fast-charging: These chargers use a 480-volt outlet and typically provide an 80% charge in 20-30 minutes.
Much of the debate around EV adoption centers around a chicken or egg conundrum in EV sales vs charger infrastructure. Both private and public bodies may delay installing charging facilities if they feel EV sales are not reaching volumes to create demand. Conversely, drivers may delay switching to an EV if their area is underserved by chargers.
The targets set by the Biden administration are accompanied by investment in charging infrastructure, a proposal to introduce tax credits towards the purchase of EVs, new financing options, and incentives to manufacturers. Taken together, the package could go a reasonable distance to alleviate hesitancy from both consumers and organizations, while helping the administration achieve its EV goals.
What does this mean for retailers?
Even before the Biden administration announced its targets, EV ownership has been growing rapidly, and EV drivers are looking for places to charge their cars. The increased dwell time, relative to ICE (internal combustion engine) refueling, means there's a significant opportunity for retailers to create lasting relationships as the 'charging point of choice' while strengthening revenue streams.
For fuel retailers, the challenge is becoming acute. As adoption grows, they'll have to figure out where to add chargers, where to add more amenities to create more of a 'destination' for charging, and, potentially, which sites should be converted wholly to charging. In the medium to long term, there is no 'do nothing' option for those who rely on gasoline sales to pull customers to their locations.
Retailers outside of fuel should consider EVs more of a new opportunity to be proactively explored. For retailers within grocery, restaurant, entertainment, hotels, and service retail, there's huge potential to capture a greater market share – particularly with more affluent customers in the earlier stages of adoption.
At Kalibrate, we're engaged by a range of industries to help them create an EV strategy. But despite the disparate retail verticals exploring EV charging, their questions are often the same:
What data points are available to help us start making decisions?
When will demand impact my locations?
What types of charging should I install?
Let's consider each of these questions in turn.
Collating data points
We've listed a few of the key data points that retailers, restaurants, shopping centers, or other operators considering adding EV charging to their property should consider:
EV ownership – number of EVs in the surrounding area
Demographics – the propensity to adopt
Housing – the likelihood of in-home charging capacity
Competitive intensity – the presence or absence or absence of other charging options
Substation supply – critical to understanding the feasibility of adding chargers
Traffic counts – level and type of drive-by traffic
Understanding demand
Having collated the relevant data, a modeling exercise can help retailers quantify likely demand for charging by site, and ultimately across a portfolio. At Kalibrate, our analytics team gives appropriate weighting to each factor driving demand, considering site and market characteristics, and the types of charging nearby. From there, we're able to assign EV demand scores relative to other sites in the portfolio, plus an EV demand index relative to the local market, state, or country. This approach provides retailers with a proactive assessment of locations that should be considered for EV chargers in the near term.
The most appropriate chargers
The conventional wisdom around charging is that the shorter duration users are likely to stop, the higher speed chargers you'll need. Highway gas stations, with limited options to add revenue-driving facilities and reliant on additional convenience spend, will probably need speedy DC fast chargers. Parking lots in urban centers or retail settings where visitors are likely to leave their vehicles for several hours could lean towards the level 2 option. It's unlikely that any consumer-facing retail will offer Level 1 chargers, which are much more orientated to home or on-street residential settings.
But technology is moving fast – the speed of chargers, range of vehicles, and efficiency mean charging times are becoming shorter. The next wave of adopters may well expect ultra-fast charging as the norm when not at home.
Assessing 'when?' and 'where?' is key to success
With or without the level of state intervention of the Biden administration, vehicle sales globally tell us EV adoption is continuing to gather pace. This creates a new dynamic in how consumers live, work, and play. Some retail concepts may leave charging to others, but eventually, the performance of their locations could be impacted by the charging infrastructure in the locality. Others will see EV as an opportunity to win new customers, drive incremental convenience spend, or become a grocery store of choice.
As adoption grows and spreads from the suburbs towards the cities, the limited availability of driveways or on-street public charging will mean commercial operators have a bigger role to play in the overall infrastructure. Forward-thinking retailers can get ahead of that curve and start planning now. The data is out there. Knowing where and when to act – by understanding which locations will see demand as adoption proliferates – are the essential elements of successful EV charger deployment strategies.
Subscribe and get the latest updates
You may unsubscribe from our mailing list at any time. To understand how and why we process your data, please see our Privacy & Cookies Policy
Start your journey to more informed decisions today
Get in touch to see how Kalibrate could empower your decision-making.