EV research: Take 2 - what's changed and what's stayed the same?
One year after The Electric Opportunity, Kalibrate returns to hear the views of electric vehicle drivers and decision-makers in the retail space to understand how sentiments have changed and what this means for the future of EV.
Last year, Kalibrate conducted an extensive survey looking at consumers' and businesses' attitudes towards the electric vehicle and charging market.
Covering 10 countries, The Electric Opportunity revealed how consumer anxiety around range hindered adoption, and businesses uncertainty about the road ahead had meant some had yet to formulate a strategy. But there were signs of great optimism, with 86% of businesses feeling confident that EVs would become a revenue driver.
Twelve months on, we surveyed the market again to see what, if any, changes there had been, and how attitudes had shifted in the past year. We found significant changes in a range of areas from the profile of the driver buying EVs to a higher prioritization of EV charging in business strategy, and growth in the practical implementation of charging offerings.
Taken as a whole, the findings in our new report, The Electric Evolution, reflect the state of the EV market we see when we look at pure sales figures; what was a drip is fast becoming a flood. The pool of consumers buying EVs has widened and the types of businesses offering EV charging has diversified – and, notably, the investment in insight to support strategies is a key identifier of those winning the race for the EV drivers' dollar.
A changing customer profile
While just a year or so ago, businesses were competing to attract the first wave of EV buyers from a broadly homogenous affluent demographic, today's EV buyer is more diverse. As we move beyond the pure 'innovator' segment – the first to purchase EVs – towards the 'early adoptors', the challenge for businesses looking to attract EV drivers is more complex.
As a share of all sales, fewer EV drivers are married, and the average household income has reduced as consumers begin to feel EVs are more affordable or represent better value for money. For businesses offering charging, there are implications for the types of retail offer. Those already actively offering charging may need to refine their offer, and those creating new strategies may need to adapt.
Significantly, those yet to formulate an EV strategy because EVs were bought primarily by affluent, suburban families – a group that may not have been in their conventional target demographic – may need to rethink their lack of EV charging facilities.
Though most markets are a still distance from mass adoption, the first wave of niche EV buyers and tentative adopters is in the past. Today, many markets see a more diverse segment of the population opting to drive an EV. For businesses – regardless of their concept and primary revenue stream – this shift in the dynamics of how drivers will use our roads and cities in the future is impossible to ignore.
Making plans
Last year's survey revealed just 21% of businesses had developed a strategy for EVs. In this year's updated study, that figure has jumped to 38%. We also found evidence of what has driven this uptick in action. Last year, well over half (55%) of businesses believed that the EV market was too unpredictable to make plans. Now we see only a third (36%) believe a lack of predictability is a barrier to action.
The factors contributing to the urgency of business preparations are complex. Undoubtedly, many will have recognized significant macro-market factors driving changes in consumer behavior. Firstly, the past 12 months have seen significant volatility in the price of oil. There are indicators that this has prompted some drivers to consider an EV for their next purchase, where this may not have been the case had the market been more stable. Secondly, the range of EVs available to purchase has widened meaning drivers are more likely to be able to find electric versions of their favored model. Finally, for both businesses and consumers, there are a growing number of subsidies, grants, and incentives available to promote the adoption of EVs and charger installation.
Data tells a new story
A new component of our research looks at the maturity of businesses' EV operations. The businesses (89%) in the 'Leader' segment had identified EV as a top three priority and were significantly more likely to have invested in the accompanying EV retail experience (57%). Tellingly, those leading the way were most likely to be drawing on first- and third-party data to drive their EV strategy, with 52% of leaders using first-party data and 67% using supporting third-party data.
Comparatively, in businesses we identified as more in the 'Mainstream' of their EV maturity – those with some level of EV prioritization (65%) but limited investment in the accompanying offer (21%) – were using first-party data in 40% of cases and third-party in 54% of cases.
At the back of the pack but by no means out of the race, of the 'Laggard' section, only 43% were likely to see EV as a top three priority. These businesses were less likely than the mainstream to use first-party data (19%) or third-party data (28%).
An early indicator of how this could translate to profitability is revealed when we look at how this data is becoming insight. While a huge 84% of leaders understand how EV drivers spend their money, that figure falls to 49% of mainstream operators and only a 33% of those in the laggard group. This blind spot in the latter two segments will limit their ability to build relationships with EV drivers – and limit their ability to drive additional revenue if they do manage to attract drivers to their charge points.
Ready, set, charge
At Kalibrate, we believe that it is this investment in data to generate insight and understand the changing profile of the EV driver, that will ultimately drive revenue. This encompasses both a charger location strategy that is right for the EV drivers in your market – including the timing of deployment across your portfolio – the marketing strategy to EV drivers, and the appropriate retail offer.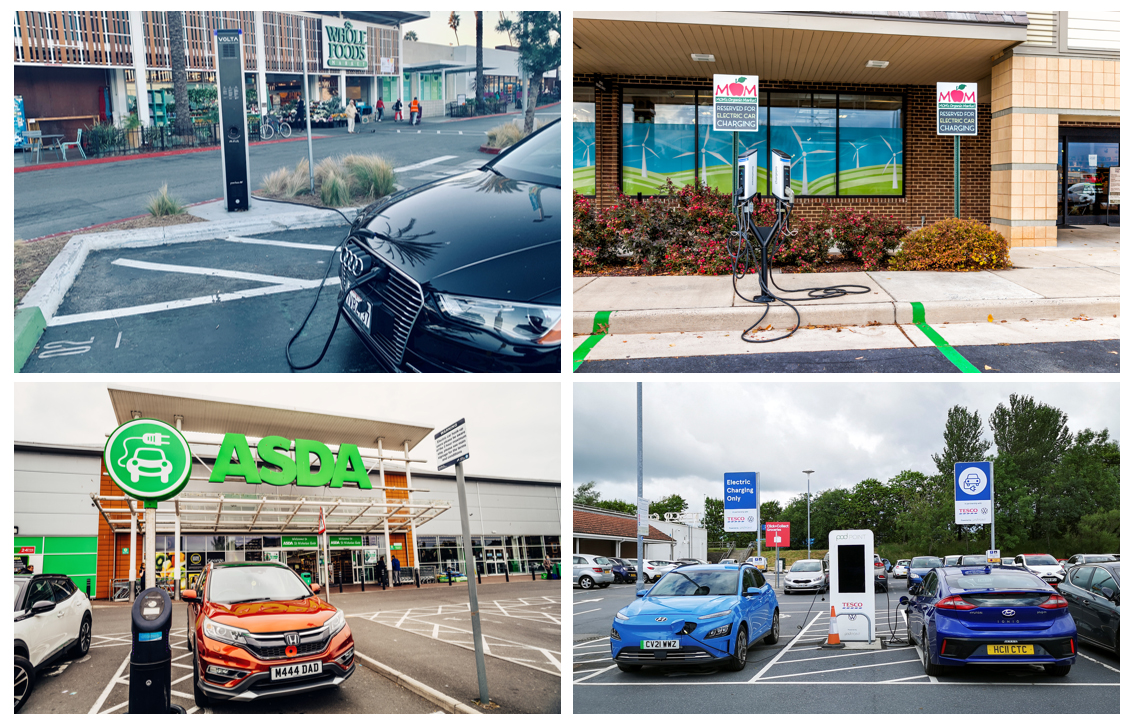 Since our last EV research, the EV driver has diversified, and the market has responded. Today, we see EV charging in a wider variety of locations – from retail to entertainment destinations, transient routes to points of interest, purpose-built charging hubs, and reconfigured gas stations.
The businesses in the leader, mainstream, and laggard segments we identified will not remain fixed in their positions – after all, we're only in the early laps of the race. Tellingly, 79% of leaders believe their EV plans will change in the next three years. As in any fast-moving market, flexibility and a willingness to adapt may be the trait we see most evident in the eventual winners.
Download The Electric Evolution to start your EV journey.
Subscribe and get the latest updates
You may unsubscribe from our mailing list at any time. To understand how and why we process your data, please see our Privacy & Cookies Policy
Start your journey to more informed decisions today
Get in touch to see how Kalibrate could empower your decision-making.