Kalibrate launches Fuel for Thought – a new quarterly podcast for the fuel industry
Subscribe to keep up with the latest episodes of Fuel for Thought - Kalibrate's fuel industry podcast, featuring industry experts discussing the topics that impact you the most.
In October, Kalibrate launched our new quarterly fuel industry podcast, Fuel for Thought, where our fuel industry experts dive into the topics impacting the industry, the latest emerging trends and more. Every quarter, we will discuss the latest news headlines in more detail, analyze the topics that impact you, and explore the best practices to optimize your organization.
In this first episode, our host, Kalibrate's Tom Hatton, is joined by Beth Thompson, Matteo Locane and Johan Strydom to talk about how volatility over the last few years is impacting fuel pricing teams across Europe, and globally – and how organizations and governments are reacting to changes in the industry.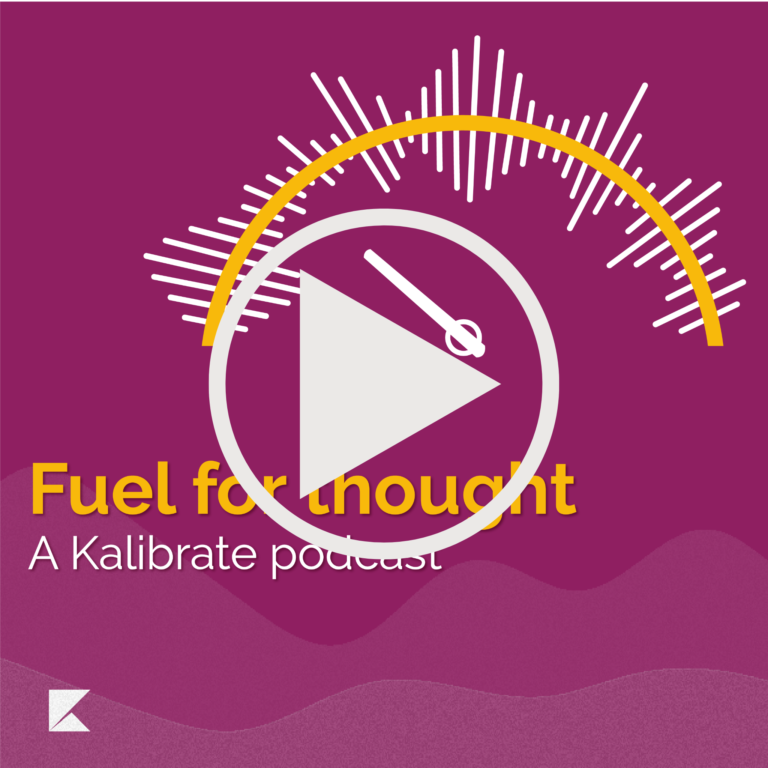 The team look at stories from across the industry, including:
The French government's recent incentives for consumers – and the knock-on effect these actions have been having on the market
How Denmark's citizens have taken matters into their own hands
The impact of geo-political events on your ability to deliver on your brand promise
Be sure to subscribe to be notified when new episodes are available, and continue the conversation on LinkedIn – what are your predictions for the fuel industry going into 2023?
Subscribe and get the latest updates
You may unsubscribe from our mailing list at any time. To understand how and why we process your data, please see our Privacy & Cookies Policy
Start your journey to more informed decisions today
Get in touch to see how Kalibrate could empower your decision-making.