Fuel Pricing self assessment checklist
This self assessment will help you to gauge current capabilities within your Fuel Pricing team.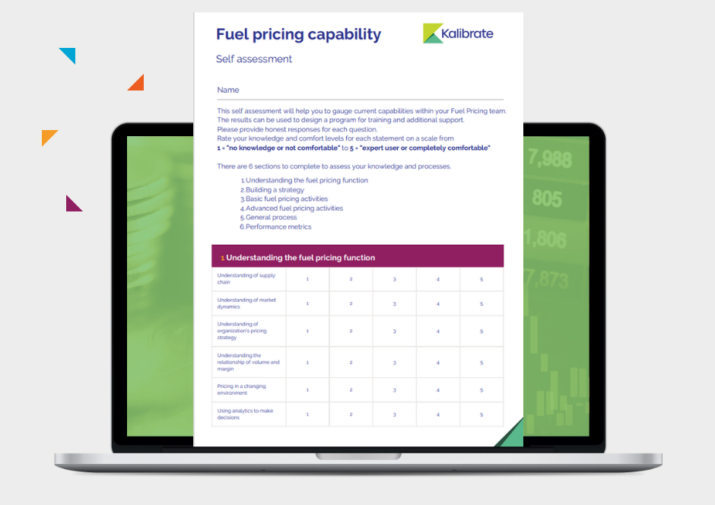 Fuel pricing capability self assessment

Kalibrate Fuel Pricing is the software system that is trusted by some of the biggest fuel retailers in the world. With a team of experienced fuel pricing experts, Kalibrate can help you effectively implement your software and improve your overall pricing processes. The Fuel Pricing self-assessment checklist has been designed by our team of experts to help you gauge your current internal fuel pricing capabilities across your team.

There are 6 sections to complete to assess your knowledge and processes.

Understanding the fuel pricing function
Building a strategy
Basic fuel pricing activities
Advanced fuel pricing activities
General process
Performance metrics

Any aspects of this audit checklist that are not understood across your team, or are not being used effectively, could be holding you back. Contact Kalibrate today to find out how Kalibrate Fuel Pricing can benefit your organization, drive better pricing processes, and help you reach your volume and margin targets.