Meet the Kalibrate team: Peter Bacigalupo - Senior Director, Account Management
"Seeing a client open a new restaurant/store/healthcare clinic, whatever the setting may be, as you're driving down the road and knowing that the work we did contributed to their decision, is a very satisfying feeling".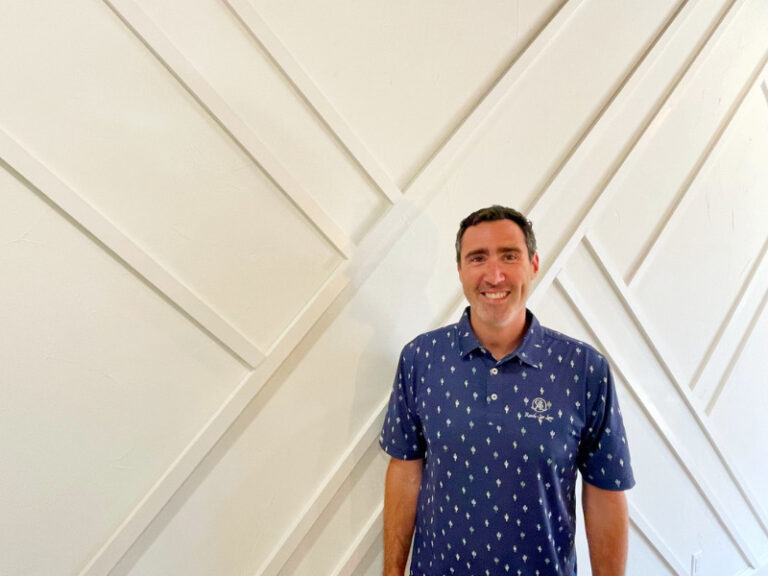 At Kalibrate, we believe our success is driven as much by our people as our technology. This blog post introduces Peter Bacigalupo, Senior Director in Account Management, and gives an insight into what he brings to our business.
What's your role at Kalibrate?
My job title is Senior Director within the Account Management Team. I cover our Location Intelligence offerings, with the responsibility of ensuring our clients are getting as much value as possible from the solutions and tools that we provide. I also assist with maximizing the operational structure of the teams who build and deliver our models, reports, and platforms.
What does a typical day look like?
My days are often filled with meetings. In one I could be explaining key insights from an analysis we've been conducting; another could be helping a client to interpret report results that are needed as they make critical decisions about the growth of their business.
I also have a lot of meetings where I'm working with members of our Kalibrate team. These groups are focused on client projects and helping further integrate client-facing and operational teams from across our location intelligence brands. I also travel quite often. Some days start in our Dallas office catching up on emails and end in another US city preparing for a client meeting the following morning. The variety keeps my role interesting every day.
What do you love about your role?
Without doubt, interacting with our clients. I get to assist both big and small businesses with growing their footprint and more effectively targeting their key consumers, which I find extremely rewarding.  Seeing a client open a new restaurant/store/healthcare clinic, whatever the setting may be, as you're driving down the road and knowing that the work we did contributed to their decision, is a very satisfying feeling. I never get tired of that feeling. Fortunately, I'm getting it more and more often as we continue to grow.
Why did you choose to join Kalibrate?
Largely because of the clients we work with and the unique opportunity to be exposed to such a variety of businesses and operational styles and strategies. Additionally, Kalibrate approaches the questions being asked by our clients in a very thoughtful and unique fashion. No one else in our space combines the level of sophistication, the ease of use and the horsepower of our mapping and data-reporting platform with the level of support like we do – we're top notch, if I do say so myself!
What do you think are the greatest site selection challenges and opportunities in the retail and restaurant sectors?
One of the greatest challenges is undoubtedly competition. As brands grow and new independent competitors enter the market, there is often less and less room for new locations to open and flourish. Share of wallet and share of stomach (for restaurants), become real obstacles if there is no understanding of their impact on individual location performance.
In the same vein, opportunity exists when there is an understanding of the dynamics of competition as it relates to a specific brand. A restaurant or retailer is in a position of power when they know where and how other concepts are impacting their brand from both a positive and negative standpoint – for example, extreme population and business growth in the immediate area of a store. Having knowledge on these critical datapoints gives brands the capability to out-maneuver others and be the big dog on the block again and again.
You work with a lot of our clients in the quick service restaurant space, where do you see that market heading?
More and more organizations are maximizing opportunities by not only identifying best areas within markets to open new locations but also varying the types of format concepts they're implementing based on consumer habits and physical constraints with real estate.
To an extent, we began seeing this trend take shape during the pandemic when drive-thru and double drive-thru formats exploded; brands that had few or no drive-thru stores in their portfolio began focusing on alternate building types for new stores that would allow for drive-thru lanes and windows to be incorporated. Now we're seeing restaurants get more creative with walk-up formats, no dining rooms, small square footage with limited menus and more…just to cater to the type of demand they're expecting among nearby potential customers.
Subscribe and get the latest updates
You may unsubscribe from our mailing list at any time. To understand how and why we process your data, please see our Privacy & Cookies Policy
Start your journey to more informed decisions today
Get in touch to see how Kalibrate could empower your decision-making.