Dave Huntoon: 2023 predictions - inflation, malls, delivery, in-store marketing, and more
In the first edition of our end of year predictions, Managing Director Strategic Account Management, Dave Huntoon, gives his view on the outlook for 2023.
As 2022 comes to an end, we asked members of our team to give their predictions for what the year ahead holds for retailers.
In our first edition, Managing Director Strategic Account Management, Dave Huntoon provides his view.
Inflation
Price inflation is here for the foreseeable future. Businesses have been hampered by low inflation and relatively fixed pricing since coming out of the 2007-2008 Financial Crisis, and are enjoying the opportunity to finally increase prices and margins, particularly for goods and services focused on more affluent consumers. The Federal Reserve Board is focused on containing inflation, and will keep raising interest rates until they are successful in doing so, which will likely lead to…
Recession
While we hesitate to make purely economic predictions, mindful of the adage that economists have successfully predicted 9 of the last 5 economic downturns, there is a very good likelihood that the US will enter a recession in 2023. While the U.S. was technically in a recession in mid-2020 (two quarters of negative GDP growth), massive federal intervention in the form of unemployment benefits, the Payroll Protection Program, and direct payments to taxpayers pulled us out of that in short order. The U.S. has now gone 13 years without experiencing a true recession, far longer than the 58.4 month (~5 year) average.
Private equity is back
Private equity firms were relatively inactive in the retail, restaurant, and personal services arena in the first half of 2022, due in part to rising interest rates and uncertainty stemming from the aftershocks of the COVID-19 pandemic (including supply chain shortages and a reduced labor force). Private equity will become more active in 2023, with particular focus on acquisitions and roll-ups (particularly in the health care sector, including veterinary practices, primary care, eyecare, medspa, and behavioral health), as well as shopping for distressed businesses with turnaround potential.
Regional mall and department store market share declines will continue
While a handful of high-end malls are doing just fine, most regional malls are struggling, with an unprecedented number of mall failures projected to continue throughout 2023. This trend goes hand-in-hand with ongoing market share declines in the department store sector, linchpins for regional shopping centers. Examples in the department store space include Macy's adding Toys R Us departments to their stores (a last gasp effort if ever there was one), and JCPenney having to create their own cosmetics departments because they were abandoned by Sephora. Simon and Authentic Brands acquisitions of major anchors (including JCPenney and Forever 21) have temporarily abated large tenant bankruptcies and insolvencies, that is not a viable long-term solution.
Food delivery
The proportion of restaurant purchases provided for delivery will continue to experience growth beyond the pandemic bump, as consumers now have increased expectations for grocers and restaurants for food delivery. These expectations will continue to increase the size of the food delivery market, which is currently estimated at $20 billion in the U.S. Companies must continue to innovate and invest to capture this growth or risk losing market share. Innovation and investment will likely come in many forms, including changes in store/restaurant design, operations, and technology. Two big questions confront restaurant operators: 1) companies will need to ensure that delivery is accretive to the bottom line, and 2) restaurants run the risk of diluting their brand when the only face-to-face interaction a customer has with most restaurant deliveries is a third-party (such as DoorDash) delivery person.
Electric vehicle (EV) charging
Developing an EV strategy will become a focus for landlords, retailers, and restaurants.  Electric vehicles are still far from mainstream, but growth has accelerated significantly (during the first three months of 2022, EV registrations increased by 60% even though the overall market was down 18% as reported by Automotive News).  Combining this growth with California regulators adopting rules that would ban the sale of gasoline-fueled cars by 2035 will only increase the need for a strategy that accounts for this growth and where it is happening geographically.
In-store marketing
eMarketer estimates that US digital retail media ad spending will increase from $13.2 billion in 2019 to over $61 billion by 2024. This growth is fueled by advertisers shifting their spending due to the richness of first-party data as third-party cookies disappear. What's important to note is that for most retailers, audience reach is much larger in-store than online. This significant difference will incentivize them to leverage their in-store traffic for their retail media networks.
Convenience store and food service
Convenience stores have come a long way from rotating hot dog cookers. Convenience store retailers have bolstered their foodservice offerings, and it has resulted in significant growth. The National Association of Convenience Stores reported that food service accounted for 22.5% of in-store sales in 2021, up from 16.8% a decade earlier. Operators have utilized various approaches, including 7-Eleven opening its first ever Laredo Taco Company drive-thru-restaurant, Sheetz offering drive-thru and curbside service, and QuickTrip expanding its menu. In 2023 we expect to see more innovation and investment that will continue to blur the lines between convenience stores and quick-service restaurants.
About Dave Huntoon, Managing Director Strategic Account Management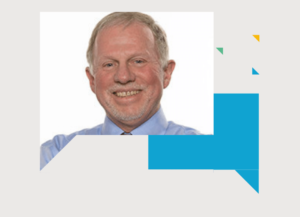 Dave has been actively involved in retail site selection and research since 1977. His professional career has focused on assisting retailers, restaurants, health care firms, banks, and services providers in developing expansion plans and generating sales forecasts for potential sites.
Subscribe and get the latest updates
You may unsubscribe from our mailing list at any time. To understand how and why we process your data, please see our Privacy & Cookies Policy
Start your journey to more informed decisions today
Get in touch to see how Kalibrate could empower your decision-making.