Petroleum pricing in Canada — the Q3 2022 report
Declining crude prices, coupled with contracting refining margins, led retail gasoline prices to fall nearly fifty cents per litre in the third quarter, while retail diesel prices experienced a lesser decline as diesel refining margins remained elevated.
North American retail prices declined in the third quarter as crude prices weakened and refining margins contracted. Crude prices began declining in July, mostly attributable to increased recession fears that could reduce crude oil demand and increased crude inventories, raised by increased production and additional crude oil releases from the U.S. Strategic Oil Reserves.
High inflation rates have led many countries' central banks to raise prime lending rates, further contributing to fears of a global recession. By September, Canadian crude prices reached a seven-month low. Record high refined product margins have spurred refineries in both the U.S. and Canada to run at utilization rates above 90 percent for the entire third quarter to fill low refined product inventories. However, refining capacity constraints and strong diesel export demand have hindered refiners from building product inventories, which remained unseasonably low.
So what happens in petroleum next?
Crude price volatility will likely continue into the fourth quarter as recent oil output cuts by the Organization of Petroleum Exporting Countries, and its allies (OPEC+), push up against opposing downward price pressures from recession fears.
Read the full report from Kalibrate Canada to get detailed insight on Canadian petroleum pricing in the last quarter, including: 
A gasoline and diesel market overview

 
Find out how prices have changed across the nation — with a breakdown of the final pump price, and an explanation of supply, demand, and other influencing factors. 
The market outlook for Q4 2022

 
Read Kalibrate's analysis on how volatility will affect the market — and Canadian pump prices in 2022 and beyond. 
Why retail prices are rising faster than crude prices in Canada 

 
We delve into the rate of price increases across the years, and why things have shifted in the last quarter to see retail prices rise at a faster rate than crude prices.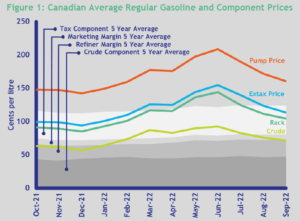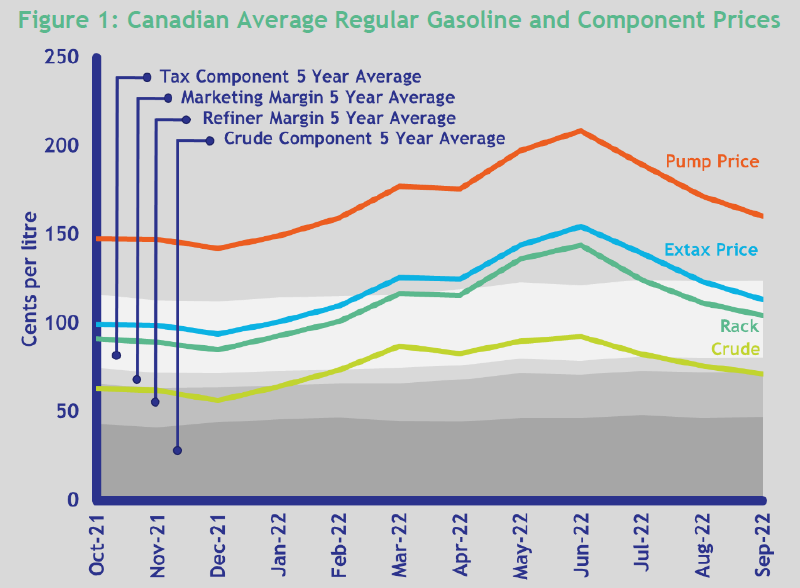 Download and read the full report for an in-depth understanding of the Canadian fuel market and the drivers for the record highs in Canadian petroleum pricing. 
Subscribe and get the latest updates
You may unsubscribe from our mailing list at any time. To understand how and why we process your data, please see our Privacy & Cookies Policy
Start your journey to more informed decisions today
Get in touch to see how Kalibrate could empower your decision-making.