Meet the Team: Vijay Muralidharan, Senior Consultant
In this industry there are so many different influencing factors that no two days are ever the same, and every client has a different challenge or problem to solve. Everyday at Kalibrate is interesting, challenging, and rewarding.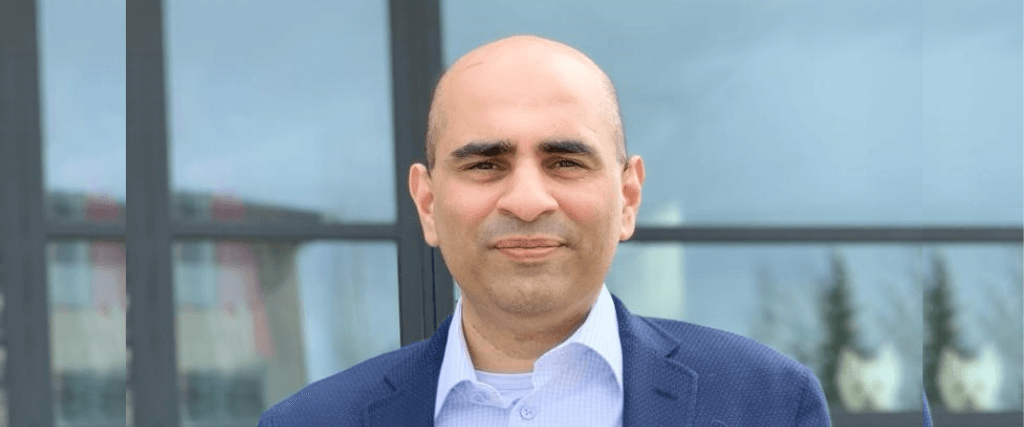 At Kalibrate, we believe our success is driven as much by our people as our technology.
So, as part of our new meet the team series, we're showcasing some of the talent and expertise within the Kalibrate family. This installment features Vijay Muralidharan, Senior Consultant at Kalibrate Canada.
——————————-
What's your role at Kalibrate?
I specialize in consulting for the downstream petroleum industry in Canada. In this industry there are so many different influencing factors that no two days are ever the same, and every client has a different challenge or problem to solve.
I like to analyze different "what if" scenarios. Using a risk-based forecast I help clients visualize the impact of different scenarios on gasoline demand. Creating forecasting models for clients, helping them to read the data, and understand trends, allows me to support our clients to create robust strategies. Together we find feasible solutions so that in any given outcome, they have a strategy that allows them to continue to make a profit.
I also run courses — like this seminar — to teach people about the upstream and downstream industries, and the refining, supply, and marketing of petroleum products. We run these as 2 day courses with RPS group or a in house training at different organizations. This is a part of my role that I'm really passionate about. I always wanted to be a Professor, to research and teach, so sharing my knowledge and experience gives me great job satisfaction.
What does a typical day look like?
When consulting, I get fully immersed into the challenges my client is facing and give them 100% of my attention. Kalibrate has vast data sets and cutting-edge modeling which I can utilize in my research and analysis to make sure clients get the insight they need to drive better decision making.
When I'm not consulting, I can work on multiple projects in a week. I am currently building a complex demand forecasting model which will hopefully be a big benefit to clients, and my future work. I use the motto "initial hard work — eternal bliss". I believe that if you work hard, put your best effort up front, set things up properly and diligently, you'll then reap long term rewards.
I am a family man. I have two young boys I fit my work schedule around them. I always make sure I'm there to help with their morning routine and often pick them up from day care, I work hard during the week with early mornings and evenings so that I can switch off over the weekend and give 100% to being a great dad.
What do you love about your role?
I have worked in the fuel retail industry, in England, Norway, and Canada — so I have a great understanding of Kalibrate's clients' needs and challenges.  I'm able to bring my knowledge and experience to the table, to bring a different perspective, with the goal of bettering our products and services.
I studied economics — and completely fell in love. I previously worked in central banking before I moved into the fuel retail industry, and I'm always so grateful that this industry allows me to combine economics with my other passions in research and data modeling.
Critical thinking is celebrated at Kalibrate, and this is honestly the best part of my job. My brain is always searching to solve the question, "what am I missing here" and I try to explore all avenues to find every possible solution to a problem, before deciding on which is best. It's so fascinating. I'm naturally curious and my critical thinking skills are used every day, whether I'm helping clients or colleagues.
Why did you choose to join Kalibrate?
I think in any role, your managers will influence your behavior over time. During the interview process I met with three managers and I had a genuine connection with each of them. We shared similar values, had great conversations, and shared knowledge, and I felt instantly that I could not just integrate into the team here, but really add value too.
The thing that struck me the most was the honesty of the team. One of Kalibrate's values is to "be genuine", and I felt that from the outset. It was immediately clear that Kalibrate is a place where you're allowed to speak your mind, ask challenging questions, and often get brilliant answers!
What do you think are the greatest challenges and opportunities
for fuel and convenience retailers?
There's no doubt that we're seeing a transition from ICE vehicles to hybrid vehicles and electric vehicles — but humans have a history of evolving slowly. It took decades for every city in Canada to have just one gas station, and although consumer culture is shifting towards EV,.
Canada has a target to sell 100% zero-emission vehicles by 2040. But our government needs to invest huge amounts of money and resources in upgrading their infrastructure to support a whole nation of EV drivers. There is a lot of work to do, and we're only now taking the first steps here in Canada.
History shows that the companies that make the first move, take the most market share, so while EV may not be an immediate to Canadian fuel retailers, now is the time to set your long-term strategy. Our recent EV report, The Electric Opportunity, showed that Canada is lagging behind Europe in the electric vehicle movement. Of the European countries surveyed, EVs made up an average 29% of all new car sales, whereas in Canada it's just 3.5%. This presents a huge opportunity for Canadian fuel retailers who can analyze behaviors in more mature markets, like Europe and the Nordics, to help them make the best decisions to cater to EV drivers in the long term.
Today, Canadian fuel retailers are focused more on the short-term challenge of predicting the demand for gasoline in the next year. Demand has really taken a hit since the start of the COVID-19 pandemic, and many fuel retailers are wondering when, if ever, demand will return to normal.
There are so many influencing factors that affect gasoline demand, and this drives the prices of production and sale. So right now, the burning questions for our clients in Canada are: When will demand return? Should the price go up? What margins can I expect?
I'm grateful that I am in a position to be able to help answer some of these questions by leveraging Kalibrate's unrivaled data sets and applying my knowledge and experience. Everyday at Kalibrate is interesting, challenging, and rewarding.
——————————-
To find out more about Vijay and the services Kalibrate provides, take a look at Kalibrate's consulting page.
Subscribe and get the latest updates
You may unsubscribe from our mailing list at any time. To understand how and why we process your data, please see our Privacy & Cookies Policy
Start your journey to more informed decisions today
Get in touch to see how Kalibrate could empower your decision-making.