NACS 2022 round up
NACS is over for another year, and what an event it was! We'd like to take a moment to thank everyone that took time to visit our team on the booth.
The NACS show was back in full swing this year and it was great to see so many in attendance. It was the second largest in NACS history, with many new and familiar faces. The topics of conversation this year focused on managing supply chain and demand changes, the rapid adoption and opportunities around EV charging technology, and the response to fuel volatility across the industry.
Here's a brief roundup of all the excitement that was The NACS Show 2022.
The changing consumer and managing demand in 2022 and beyond
The impact of COVID, inflation and the rising cost of living may not have affected turn out at NACS this year, but it was a big topic of conversation across the event. Over the last few years, we have seen a shift in consumer behavior and getting to know your true customer and how you compare to your competitors is more essential than ever.
At NACS, the questions that recurred with almost everyone we spoke with were:
With the cost of materials higher than ever, how can I maximize my investments across my portfolio and make sure I'm investing in the right sites?
How can consumer mobility data be leveraged to understand my trade area, develop my store strategies, and gain a competitive advantage?
New for NACS this year, the Kalibrate team were proud to demo Competitive Insights, our mobility-based analytics solution to help brands get complete visibility across their customers, locations, and competition. Catch up with the launch webinar and learn how Competitive Insights gives you:
Real-time on-demand benchmark analysis to see how your stores and portfolio are performing compared to competitor locations and chains
Cross-shop analysis – identify the number of customers shopping between your locations and your competition on a by-site or by-brand level
Home, work, and trip-based trade area analysis to visualize the types of journeys to your locations and how it compares to your competition
Demographic and lifestyle-based consumer profiling to help you understand the customer profile of your brand and your competitors
Opportunities in EV
One of the most exciting topics at this year's show centered on the opportunities and increasing adoption of EV charging. In particular, people most wanted to understand the feasibility of adopting EV at their sites, and how it would benefit them.
Kalibrate's Anila Siraj, MD of Alternative fuels, joined a panel discussion on day one of the NACS Show: EV Economics: Fact vs. Fiction. This proved to be a popular session, highlighting the interest in the subject. Our research shows that 57% of businesses active in the EV charging space have increased their revenue, and with nearly half (49%) of all EV drivers shopping at convenience locations while their vehicles charge, now is the time to take advantage of the untapped opportunity. At the panel, Anila spoke about:
The successful EV strategies retailers are currently adopting
How retailers are preparing for the future using consumer insights
What tactics enable retailers to monetize EV long term
We caught up with Anila at the Kalibrate booth where she provided three tips for convenience store owners who are looking to develop their EV charger strategy, watch the video below.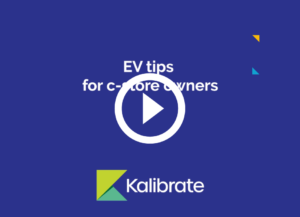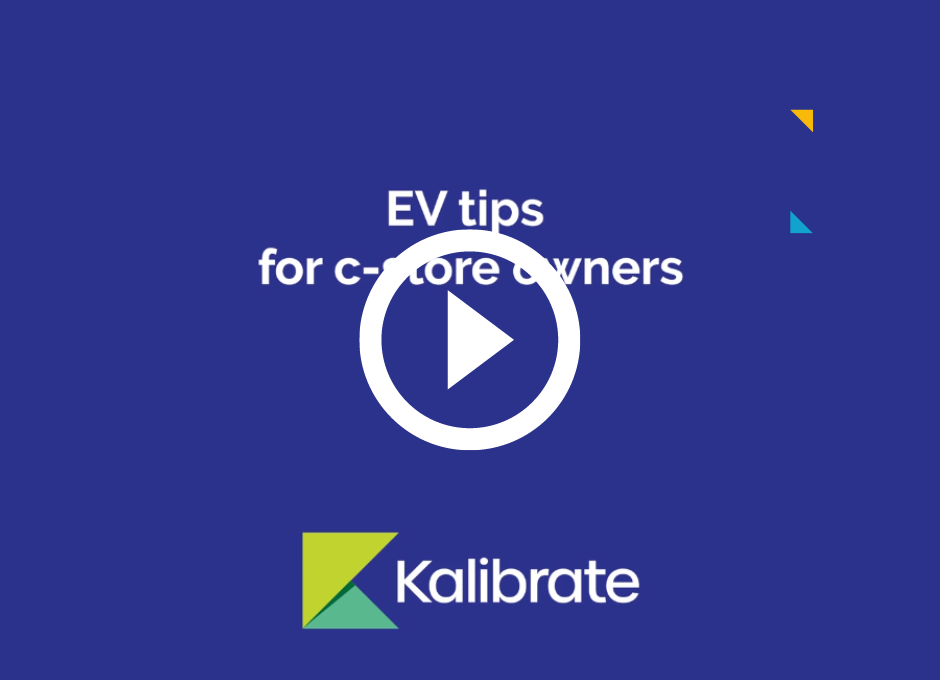 Are you thinking about including EV in your wider business strategy, but you don't know where to begin? Talk to one of our team today about:
Building the business case for EV
Understanding EV adoption
Understanding charger deployment and ranking
Understanding your EV customer segmentation
Subscribe and get the latest updates
You may unsubscribe from our mailing list at any time. To understand how and why we process your data, please see our Privacy & Cookies Policy
Start your journey to more informed decisions today
Get in touch to see how Kalibrate could empower your decision-making.