Driving season is here, is your gas station ready?
It is official, driving season has launched in the Northern Hemisphere and summer is underway. This summer is set to be a big one – with post pandemic life almost back to complete normality. So how do you make the most out of it?
It is official, driving season has launched in the Northern Hemisphere and summer is underway. This summer is set to be a big one – with post pandemic life almost back to complete normality.
Memorial Day has just been and gone, with early analysis suggesting that travel increased by 8.3% compared to 2021, with 39.2 million Americans said to have travelled over the weekend.
The UK will also be expecting much of the same over the Jubilee weekend this long weekend, with 19.5 million travelers expected to be setting off by car from June 1 – 5.
With inflation rising, evidently people are economizing on their day-to-day costs, yet despite rental cars and hotels also being significantly more expensive, many people are still desperate to get away.
Although these numbers are lower than pre-pandemic years, they are much higher than the last two years, so regardless, it will be a shock to convenience and gas station stores, so make sure you're prepared with a plan of action.
What is happening with gas prices?
High fuel prices have been at the forefront of the news throughout the last six months, and with just about every national and geopolitical event having an effect, it can be quite confusing to understand why prices are as high as they are, but what is certainly true is that volatility is here to stay.
Bloomberg has reported that both the US and UK gasoline demand are both sitting below pre-pandemic levels, with the US down 6% and the UK down 13%.
From the US refinery/pipeline shutdowns, to Russia's invasion of Ukraine – and the resulting sanctions (Russian exports are down at 30% of their capacity), these supply interruptions ultimately make it harder to either source product, or get it from A to B.
So, the whole equation of supply vs demand has seen a significant shift, contributing to these record prices.
So how do you beat the high gas prices and have a successful, profitable summer?
Fuel pricing is always a balancing act between volume and margin, but with prices continuing to rise you should try to ensure you price at a level that is acceptable to your customers to prevent demand destruction. High prices may put people off travelling altogether.
But, for those that are still travelling and going on summer drives (all 34.9 million of them) you can make sure you provide them with the best offer and customer experience you can.
We have gathered our four top tips to help you make the most out of this summer season and remain in control of what your store has to offer.
1. Cleanliness
It may sound simple but maintaining a clean store will always drive customer satisfaction and word of mouth.
A restroom stop is one of the main reasons customers will come into your store, make the most of it by giving them a customer experience they will never forget and tell their friends and family about.
Find out how a clean and safe environment can boost your sales, and some action you can take to improve the cleanliness of your site today.
2. Experiential retail
Many stores are turning their attention to "experiential retail". Experiential retail is about giving consumers a more immersive, interactive and shareable experience in your brick and mortar store.
For service stations and convenience stores, this involves delivering a service and experience that your customers just can't get online. Welcoming seating areas, fresh deli counters, and summer accessories are just some of the things we've seen introduced into service stations to improve the overall customer experience.
3. Online presence
Drivers will be searching the web for the next service station whilst out on the roads, and if you don't have a good online presence, they might decide to drive an extra mile to the next rest stop.
Communication is key, so letting your customers know in advance that you are there to support their summer and driving needs might just encourage them to choose you over their competitor.
Need some inspiration on how to be present on social media? Take a look at Qucktrips Instagram account.
Or read more about managing experiential retail and social media content here.
4. Incentives and promotions
While many customers may be rushing through to beat traffic, fill up their vehicle then head straight onto the highway, they could be swayed by a promotion or incentive to get them to stay in the store.  But if you don't have any signage at the pump, how will they know?
Encouraging customers into your store by promotional material at the pump or on the road, may bump up your summer sale success rates. This is only some of the things you may want to consider to be successful this summer, want to learn more? Kalibrate has identified the 7 Elements for Fuel and Convenience Retail success.
Subscribe and get the latest updates
You may unsubscribe from our mailing list at any time. To understand how and why we process your data, please see our Privacy & Cookies Policy
Learn more
The real world: Lessons learned from our fuel retail customers Pt2
In part two of our blog series The real world: Lessons learned from our fuel retail customers, we speak to a panel of Kalibrate's fuel retail customers and discuss how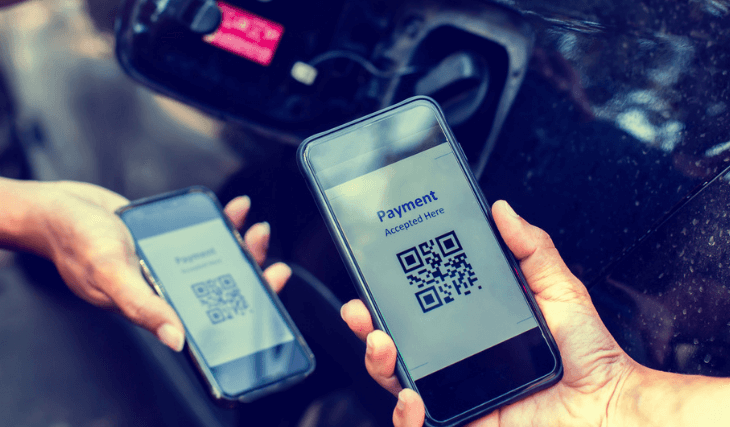 Start your journey to more informed decisions today
Get in touch to see how Kalibrate could empower your decision-making.