Meet the Kalibrate Team: Ben Pickering, Senior Research Scientist
Ben Pickering, Senior Research Scientist shares insight into Kalibrate's data science capability and product development.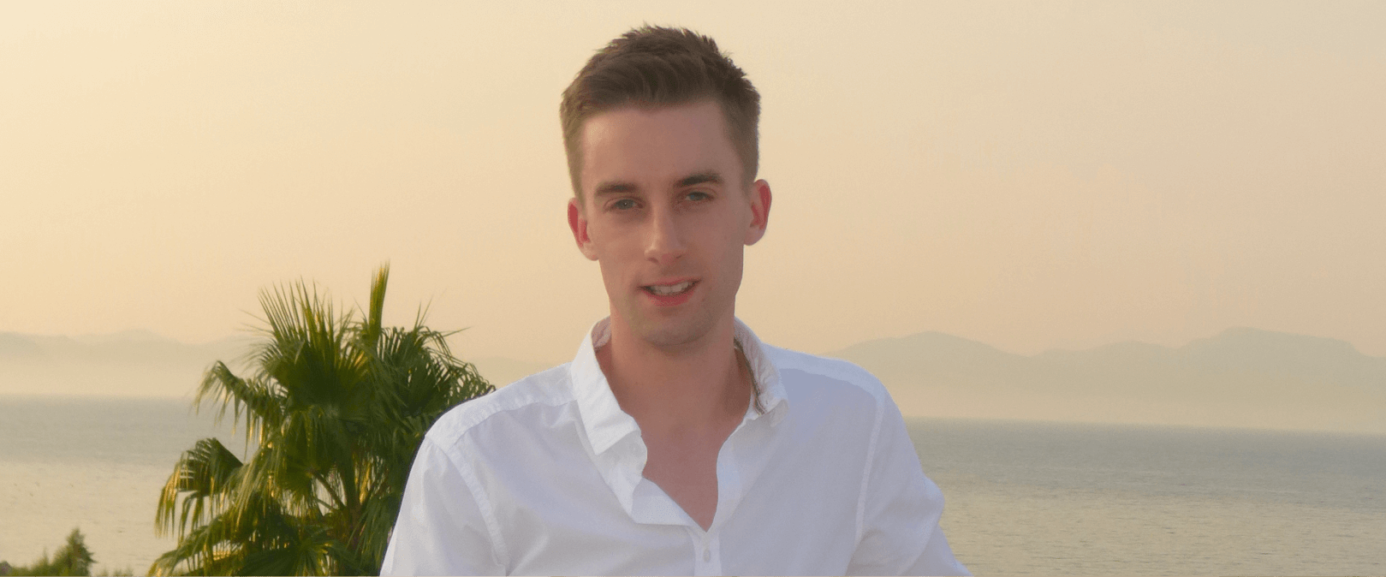 Kalibrate's industry-leading solutions and data science capabilities are kept at the cutting edge by a team of ingenuitive research scientists. They develop and maintain scientific solutions for clients' specific business challenges, while continuously advancing our product suite.
Ben Pickering, Senior Research Scientist, has worked in the team for nearly three years. His role leverages his programming and mathematical proficiency, and his prior experience developing pricing science within the grocery retail industry. In this blog, he shares insight into major product development projects, and explains how he translates his technical expertise into meaningful solutions to clients' business problems.
A typical day
The structure to my day varies depending on the project stage. The early research phase involves a lot of heavy thinking, designing algorithms and prototypes, which I usually do in the morning when I'm fresher. I then work on programming the implementation of those ideas in the afternoon. 
Later project phases entail a lot more programming, and that's often when days become more varied — it's this variety I enjoy most, working independently and collaboratively on a range of business problems, applying different AI and machine-learning techniques.
The variety of these high-level project briefs is a challenge which keeps my thinking sharp. Clients' problems are defined from a business perspective. It's my job to reformulate them as scientific problems, and then solve them either by adapting an existing methodology from our library or creating a new algorithm. Depending on the complexity of the task, this can take anything from a few days to a month.
I'm strongly supported by my team, always contactable on our Teams group chat. We have stand-up sessions every other day, catching up on projects, raising issues, and bouncing ideas off each other. We also have a weekly meeting with Niels, our CCO, to recap work. We have solid guidance, as well as the flexibility and autonomy to run projects as we see fit.
Developing Kalibrate's data science capability
When I started in 2018, my remit was refreshing the science in Kalibrate's products. We wanted to make sure the Planning and Pricing products remained at the cutting edge, so modernized algorithms and methods, using the data we had to begin with, and identifying suitable methods for prototypes. Part of my job is continuously advancing product development to ensure Kalibrate is always at the forefront of the industry. 
All of the science we produce currently uses the statistical programming language R, built for statisticians, with a machine-learning focus. As our data science techniques become more varied and advanced, however, we're starting to use Python to build our AI capabilities. Python is a general-purpose language for processing vast datasets and enables the implementation of advanced mathematical procedures with improved performance. Learning both languages is ideal as they offer different state-of-the-art features for tackling different scientific problems. For our clients, this means we can build greater capabilities into the system and address more of the challenges facing their organization.  
What projects are you working on at the moment?
It's an exciting time for my team as all products are generally centred around new scientific development. I'm most excited, however, about price optimization. I'm currently developing a new optimization engine for Kalibrate Pricing which understands how to satisfy as many pricing rules as possible, and calculates the optimal price whilst respecting these rules. Kalibrate has a wealth of data — greatly benefiting both clients and ourselves — which is invaluable for the development of optimization methods.
Our dedicated data science team is a great asset for clients to have at their disposal — every member of the team is educated to PhD level. When using Kalibrate's solutions, a client can supply the required data, such as site locations and attributes in Kalibrate Planning, which is then combined with our bespoke models and methodologies to elucidate the actionable information hidden within. My day is always focused on helping clients improve the value extracted from their data — whether that be working with Client Services on strategizing solutions, or solving their challenges with approaches tailored specifically to the fuel and retail industry.
Clients can be totally confident, therefore, they're coming to specialists who thoroughly understand their industry and market, supported by the expert knowledge of Client Services to help them obtain maximum value from the insight provided by our products.
Now you've gained a deeper insight into Kalibrate's leading data science and product development, request a demo of the newly upgraded Kalibrate Planning 3.0 to see it in action.
Subscribe and get the latest updates
You may unsubscribe from our mailing list at any time. To understand how and why we process your data, please see our Privacy & Cookies Policy
Start your journey to more informed decisions today
Get in touch to see how Kalibrate could empower your decision making.